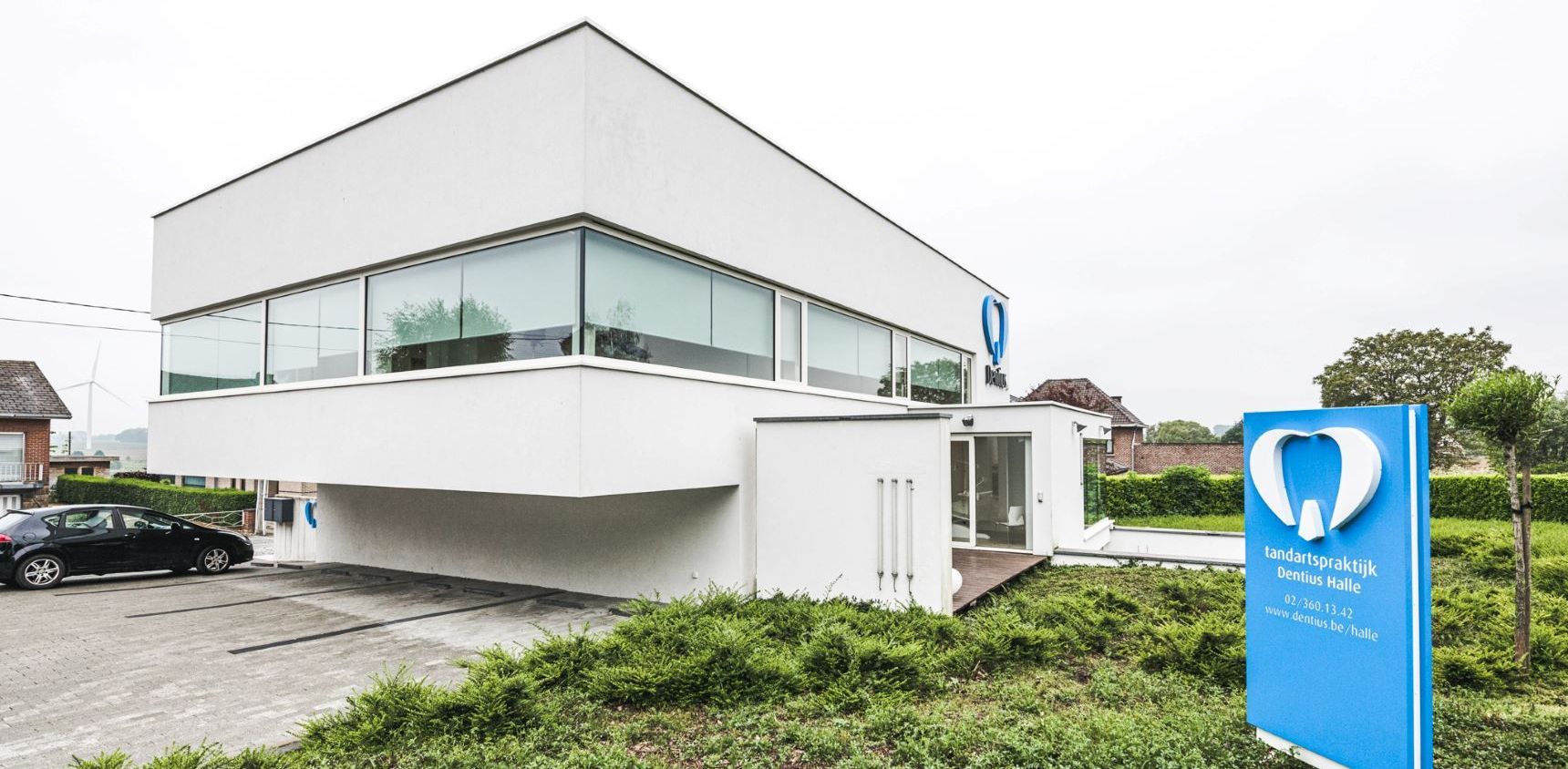 Integrating your dental practice
to the Dentius expertise network
Although dental practice acquisitions are often part of the selling dentist's retirement and estate planning, the days when dental practices were only sold at the end of a long career are long gone.
More and more head dentists are realizing the benefits of being part of an expertise network such as Dentius
.
Every head dentist has his or her reasons for considering joining a group. The following points detail the
reasons that have already convinced more than fifty head dentists
to join Dentius.
1. Growth and expansion
of your dental clinic
Dentius has extensive expertise in executing expansion, in the area of
infrastructure
,
financing
and the
development of strong teams
. We help our head dentists to further develop their practices in a qualitative way.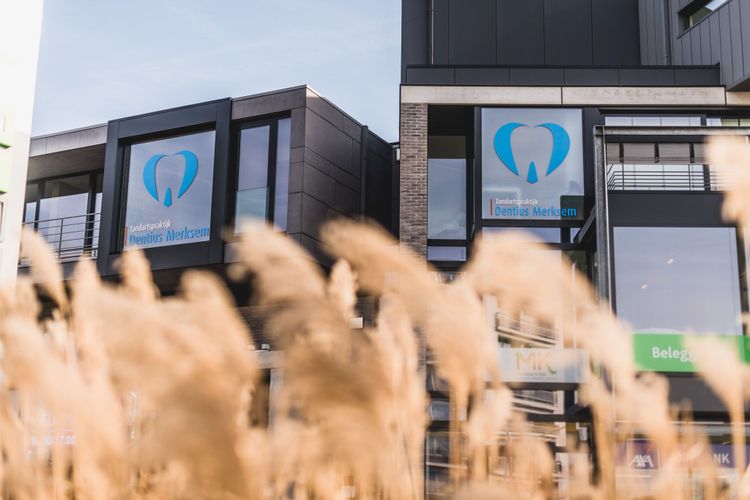 2.
Support in the
daily operation
of your clinic
The daily life of a dental clinic is full of small and big problems to solve: temporary absence of a collaborator, breakdown of the computer system, agenda problems, etc. Collaborating within the Dentius Group means that as a head dentist you will
no longer have to solve these problems alone
, you will have an
experienced team
on hand to take care of them.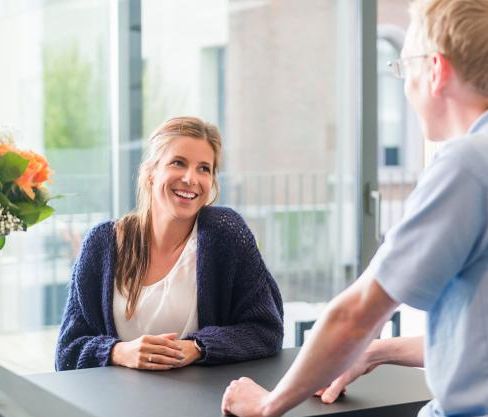 3.
More time for
dentistry
Every clinic needs dental and organizational leadership. These two tasks require a certain amount of time which, in a group practice, quickly takes up 1 to 2 days per week. Within Dentius, the
coordinator
, in tandem with the
regional manager
, ensures the smooth running of the practice on a daily basis, so that you can
concentrate on your patients
and on the supervision of your team.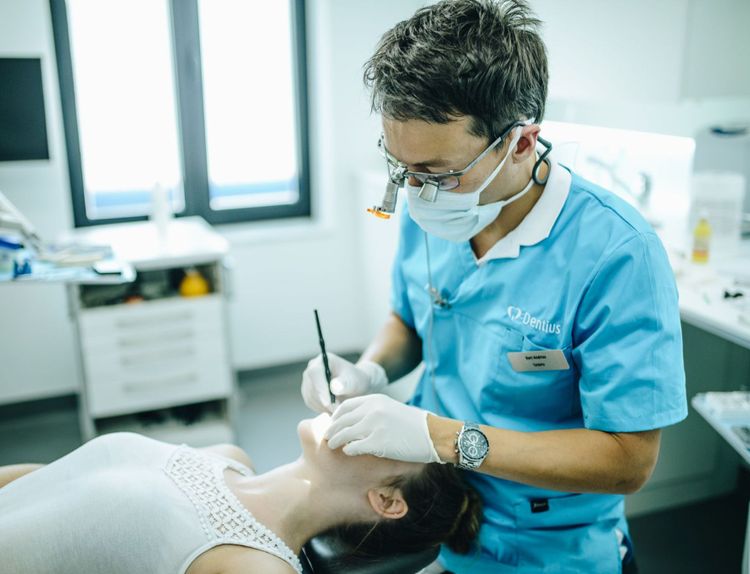 4.
Team spirit
and experience sharing
At Dentius, you are part of a large group of highly motivated dentists, each with their own specialty and affinity, who are happy to
share their knowledge
with each other.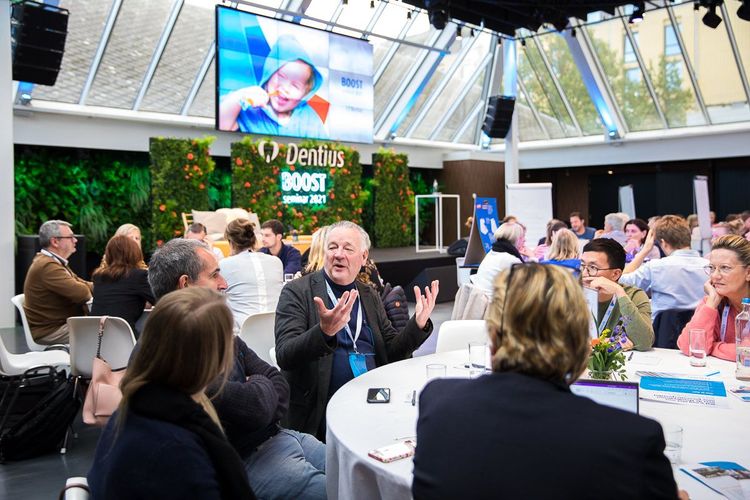 5. Continuity
of your clinic in a qualitative way
When something happens to the owner and he can no longer be present, it is sometimes difficult to offer security to cooperating dentists and employees.
Joining Dentius provides patients and the entire team, including the owner head dentist, with the
certainty that the practice will continue to exist and will continue to invest in progress and improvement
.
6.
Clinical
independence
Each dental clinic has complete freedom of choice of materials, dental technologies and applied rates. In addition, each dentist is free of his working time and the time he considers necessary for each type of treatment.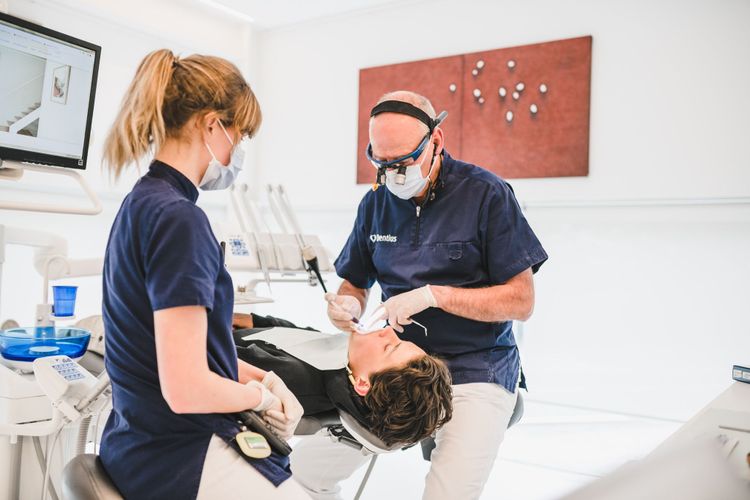 What Dentius head dentists say
To optimize the patient's care pathway, I wanted to bring together the best specialists and the best technologies on the same site.
The support of Dentius made it possible to quickly realize this infrastructure and to attract the necessary talents
. This eliminates a lot of stress and allows us to fully focus on what we are good at: taking care of our patients.
Prof Eric Rompen
Head dentist DentalME
I dreaded all the administrative work and the search for talented dentists. So I sat down with the folks at Dentius to look at the possibilities. Very quickly, we saw that we were on the same wavelength. Since then, we have been able to
treat our patients better
, with a
fantastic team
working every day in a
modern and well-equipped
environment.
Gaetan Vanderstappen
Head dentist Dentius Evere
In fact, I didn't want to worry about numbers anymore, but mainly
focus on what I love to do
: caring for patients and educating the younger generation. I now give an ortho course to my dentist colleagues within Dentius. The arrival of dental hygienists can also greatly improve a patient's oral care process.
Rik De Bruyckere
Head dentist Dentius Halle
Thanks to the partnership with Dentius, as head dentist, I and my team have a major impact on the success of the practice,
without having to worry about day-to-day management
. It also gives all employees the space to
continue to grow in the dental field
.
About two years ago I had the opportunity to buy a building near the previous practice and rent it to Dentius. It's very pleasant to be able to work in a
modern infrastructure
, located in a beautiful listed building.
Stefaan Parmentier
Head dentist Dentius Belgiëlei
In my solo practice, I took on the roles of secretary, operator and planner, in addition to my main job as a dentist. Since the integration of my practice in the Dentius Esneux clinic, I work in a more relaxed way and I like to go to the clinic every morning because I know that I will be able to fully concentrate on my work. Especially since the Covid crisis, I realize that my integration into a group practice was the right decision.
Philippe Letihon
Dentist Dentius Esneux
Testimonials
Sofie Rummens (Dentius Eilandje) and Boubker Tebache (Dentius Liège-Médiacité) talk about their experience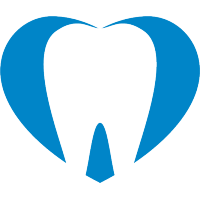 About Dentius
The vision of Dentius, the Clinical Council, the Dentius Academy, the Dentius Foundation, Dentius abroad and much more!

Work at Dentius
The reasons why dentists want to work in a Dentius clinic, and the different functions within the dental clinic.
Should we talk?
Do not hesitate to contact us by phone (
03 369 30 90
) or by email (
info@dentius.be
). You can also leave your details below and we will contact you as soon as possible.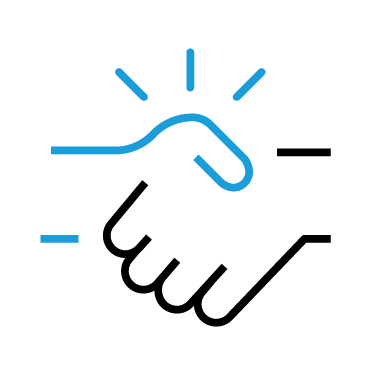 *Required field