Every clinic needs dental and organizational leadership. These two tasks require a certain amount of time which, in a group practice, quickly takes up 1 to 2 days per week. Within Dentius, the
coordinator
, in tandem with the
regional manager
, ensures the smooth running of the practice on a daily basis, so that you can
concentrate on your patients
and on the supervision of your team.
Within Dentius, the coordinator keeps the clinic running smoothly on a day-to-day basis & the regional manager oversees the clinic, so you can
focus on dentistry, coaching your team and expanding the clinic
, instead of putting out fires. In smaller clinics the practice coordinator is an assistant who is released on a part-time basis to take care of coordination, in larger clinics it may be a full-time role.
We don't promise that as a a head dentist you won't have to spend time running the practice, what we promise is that you can
focus on dental leadership
rather than organizational leadership. and devote
more time to your clinical development
(specialization, training, etc.).

Do you want to join your clinic to the Dentius network?
There are plenty of good reasons to integrate your group clinic into the Dentius network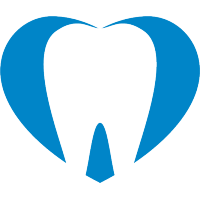 About Dentius
The vision of Dentius, the Clinical Council, the Dentius Academy, the Dentius Foundation, Dentius Abroad and much more!