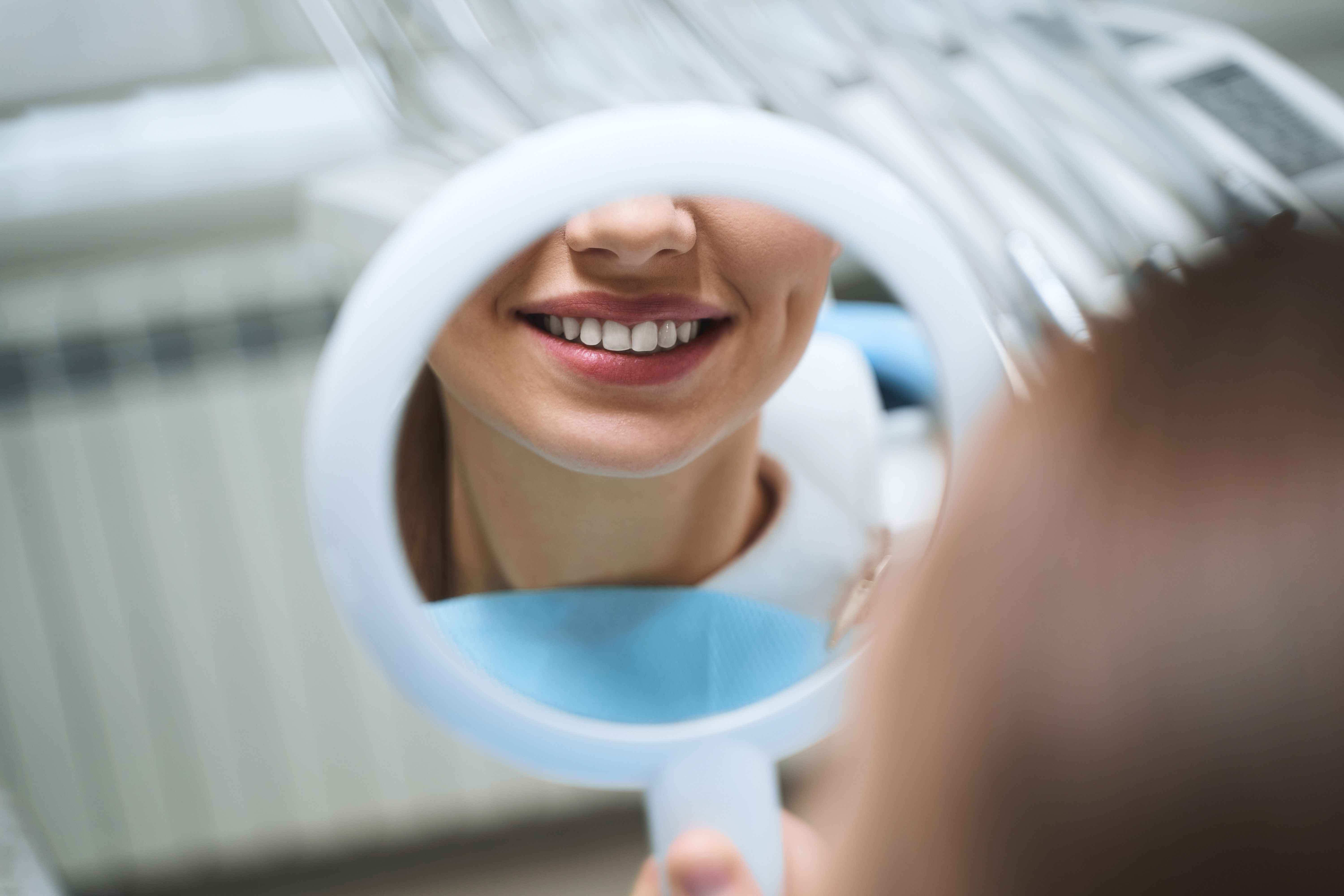 If the dentist discovers caries or a cavity during an annual check-up, this can be treated with a filling. Even if a piece of the tooth has broken off, he/she can restore it with filling material. This technique allows us to preserve as much of your own dental tissue as possible.
The dentist can fill the tooth with tooth-coloured products such as composite or glass ionomer.
The composite consists of glass particles mixed with plastic. These fillings are placed in the tooth using special adhesive. A blue lamp is placed in the tooth to make the fillings hard. This process allows the tooth to be used again soon after the treatment.
Glass ionomer fillings constitute an alternative to composite fillings. They are very tooth-friendly but less wear-resistant.
Grey amalgam fillings are no longer used today. These were introduced after the Second World War to replace gold restorations. They were above all a cheaper alternative. Due to their lack of aesthetic appeal and the fact that they contain mercury, this type of filling has disappeared from the range products used in restorative dentistry.
Dentius clinics specialized in conservative dentistry