Dentius supports your rights as a patient
As a patient, you are entitled to good, thorough and quality services.
Free choice of care provider
As a patient, you have the right to choose your own care provider. You can review this choice at any time. At some point you may need a second opinion about your health. The law allows you to choose a second health care provider.
Right to know and not to know
As a patient, you have the right to receive all information about diagnosis, treatment, medication, price, etc. in clear language. If you indicate that you do not want to be informed, your healthcare provider must respect this request.
Right of consent or refusal
No medical procedure can be started, continued or stopped without your consent. This right does not only apply to in-depth examinations, but to any intervention. It also means that you can refuse.
Direct access to the medical file and possibly to a copy of it
To access or obtain a copy of your medical file, please contact the clinic where you were treated . They will be happy to help you, taking into account the GDPR legislation in force.
Protection of your privacy
Mediation of complaints by an mediator. If you have a complaint, you can contact our central mediation service at info@dentius.be.
Every patient has the right to have the care provider pay attention to pain. Pain must be prevented, assessed, treated and relieved.
Right to support from a trustee
To assert your rights, you can ask for the support of a trustee. This person can assist you during a consultation, the examination of your medical file, the filing of a complaint, etc. You can designate a trustee using this this
form.
As a patient, you have the following duties
Provide accurate information about your identity
To protect yourself and other patients, you must identify yourself correctly in the clinic. This is necessary to prevent misuse and to prevent data from being stored in the medical record under the wrong name. We ask for legal and valid identification, such as an identity card.
Contribute to the process
The care provider can expect you to provide accurate and complete information about your health and medication. This is the only way that the dentist will be able to treat you in the best possible way. As a patient, you have a duty to cooperate with the treatment you have agreed to. Therefore, follow the dentist's advice carefully and cooperate with the care providers. Also keep appointments. If something unexpected happens, notify the clinic as soon as possible. If you do not notify the clinic, or do so too late, you may be charged.
The clinic is entitled to a remuneration for the care provided. If necessary, you can pay a deposit. We try to ensure that you have as little to worry about when it comes to payment as possible. Preferably you pay by debit card, but it is also possible to pay in cash at some clinics.
Handle equipment with care
Take care of the material in the clinic: do not damage it or make it dirty. Do not leave any material lying around and dispose of waste in the rubbish bin. Respect the work of the cleaning staff and keep the premises clean. Smoking is not allowed in the clinic.
Respecting health care providers
Good manners and mutual respect are the basis of contacts between practitioners, patients and visitors. Disparaging or discriminatory remarks, aggressive behaviour or other forms of threat have no place in a dental practice.
Filming and photographing in a Dentius clinic
If a patient or visitor wishes to photograph or film a medical procedure or a dentist, they must obtain permission from the dentist they wish to photograph or film. In principle, consent must be given in writing, unless this is impossible in practice. Permission is only given for private use of the images and not on social networks. Patients can take pictures or selfies. They are personally responsible for this. If a Dentius staff member appears in the picture, consent must be sought.
Photos and videos of patients
In order to ensure patient privacy, Dentius chooses never to take recognisable photographs of patients, even indirectly, unless permission is expressly requested.
Failure to comply with the obligations may result in the termination of treatment. In case of assault or violence, the clinic will call the police. If you do not pay a bill, you will be charged and legal action will be taken later to recover it. You may not always be able to meet your obligations. If this is the case, please let our staff know. We will do our utmost to try to find a solution. If you have any questions, problems or complaints, you can contact the Dentius mediation service at
info@dentius.be
.

Contact Dentius
Ask for information, request a patient file or file a complaint.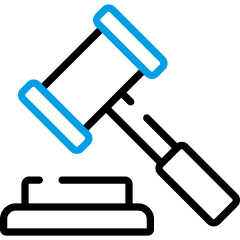 Legal information
The activities of the Dentius clinics are carried out within a regulated framework, under the supervisory authority of the RIZIV/INAMI.