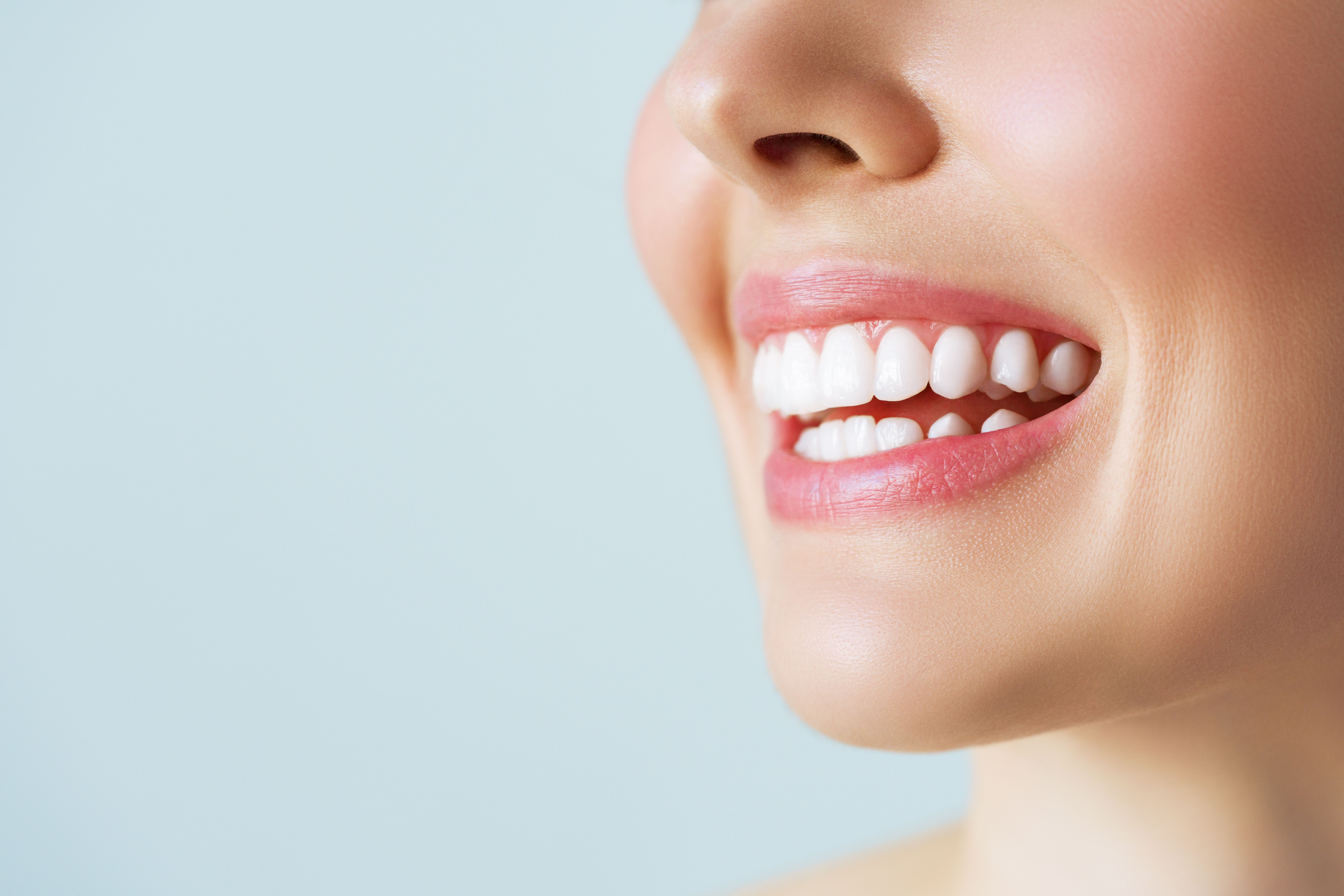 Aesthetic dentistry is an overlapping sub-field of dentistry where, in consultation with the patient, one mainly tries to find a solution to the request or wish to obtain a beautiful, natural smile.
Various treatments are available for this purpose, or even a combination of options.
We can use reshapes, tooth-coloured filling materials, facings or crown and bridgework to obtain improvements in shape, position and colour.

Teeth whitening
Causes of discoloured teeth?
External factors such as tartar, smoking, wine, tea, food and coffee can create a discoloured layer on top of the tooth enamel. However, it is not really necessary to start whitening the teeth; a good cleaning and polishing at the dentist can sometimes suffice to get back your beautiful smile.
Internal factors causing tooth discolouration including e.g., accidents, denervation, medication, etc. These can be treated with a bleaching agent. For this purpose, we have 2 options available in our practices.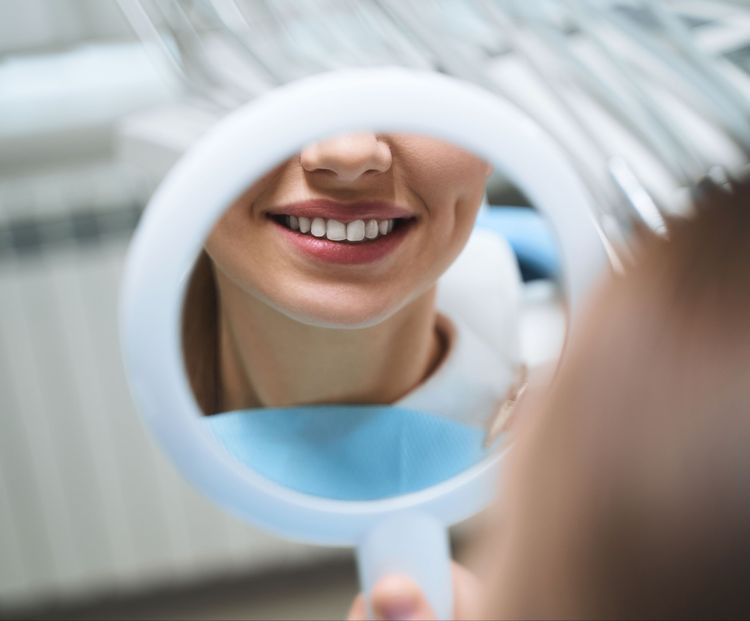 The first option involves taking imprints, after which the dental technician prepares 2 custom-made moulds in the lab. The patient then starts working with the braces and bleaching gel at home. These are mainly worn at night for a period of several weeks until the desired result is obtained.
One can easily start a short maintenance with this system whenever the discolouration gradually reappears over time due to eating and drinking habits.
In the second option, you can visit different practices for laser bleaching. This is a 1.5-2 hour treatment in which the patient, in the dentist's chair, while a bleaching gel is applied to the teeth, which is then activated by the laser in order to achieve the result.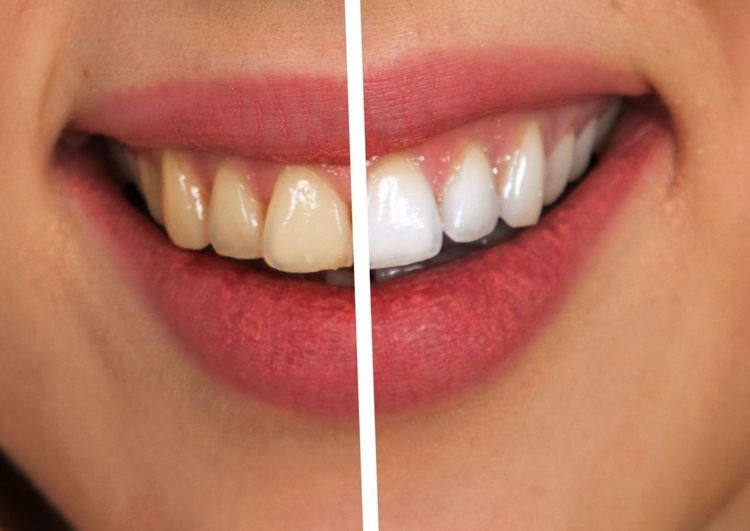 Please note that during and after a bleaching treatment it is advisable to be careful for a few weeks with drinks and food that contain strong colouring agents. Temporary hypersensitivity may also occur during the treatment itself, but is completely temporary when used correctly.
Previously placed crowns and white fillings are also inert to the bleaching gel, meaning that they do not bleach as well and may need to be renewed after a bleaching treatment.
The difference with bleaching at the dentist or in "whitening salons" is that as dentists we are bound by strict European standards regarding the concentration of hydrogen peroxide (the bleaching agent). In the bleaching salons it is a bit of a guesswork as to the quality, (il)legality and purity of these concentrations, meaning that at times they are not sufficiently effective or can cause permanent damage.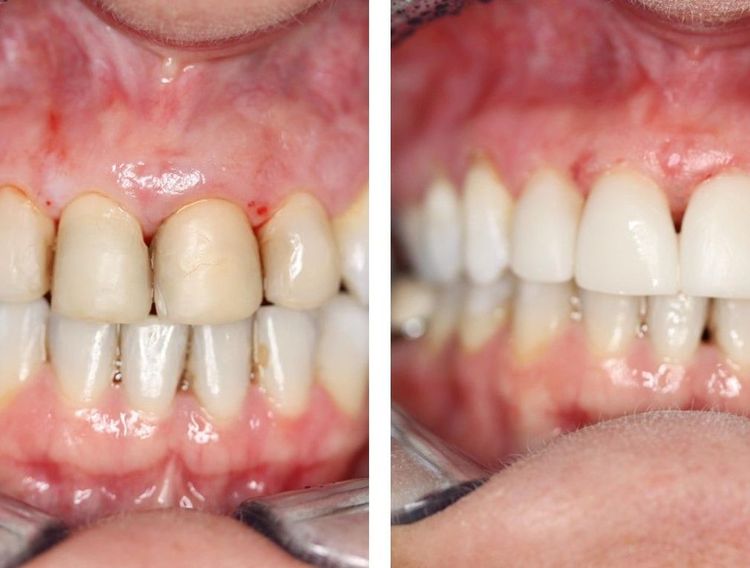 Reshaping
Minor corrections to the shape of teeth by polishing or expanding edges or corners of the teeth. This is usually done by tooth-coloured fillings.
Tooth-coloured filling materials
Correcting the colour, shape and position of the teeth by applying a layer of "white" filling to the teeth to achieve an attractive and natural result.
The limitation here is sometimes the colour of one's own teeth, so that the filling material does not "cover" enough and we have to proceed to placing porcelain facings.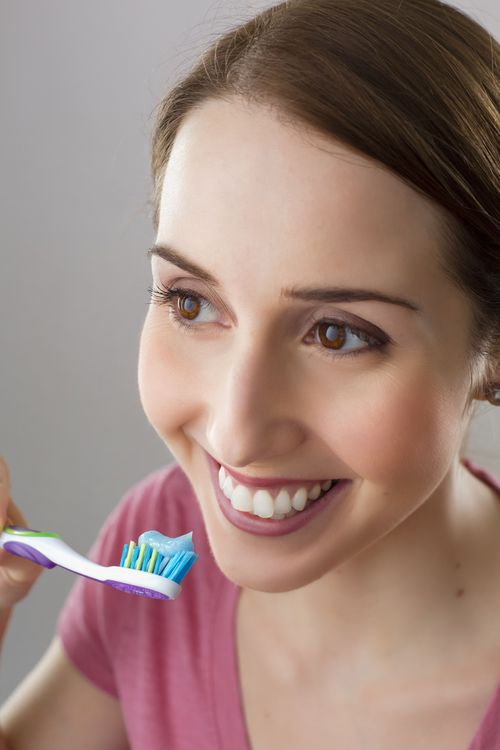 Facings or facets
Placing a porcelain shield by means of cement on the visible (forest) surface of your teeth, allowing us to correct colour, shape and position.
Crown and bridge work
Placing a complete porcelain cap over the teeth. Recommended when there is little own tooth tissue is left after replacing large, mostly old fillings or when there is a demand for a major change in shape. With a crown you restore your tooth to a strong t, beautiful and functional element.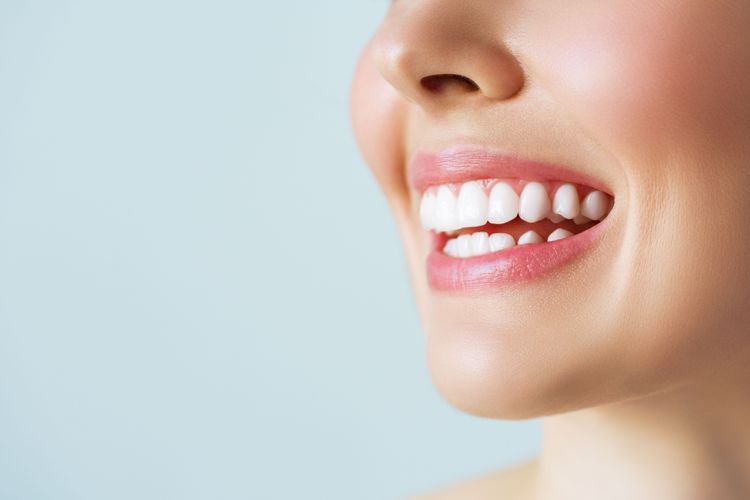 Dentius clinics specialized in aesthetic dentistry