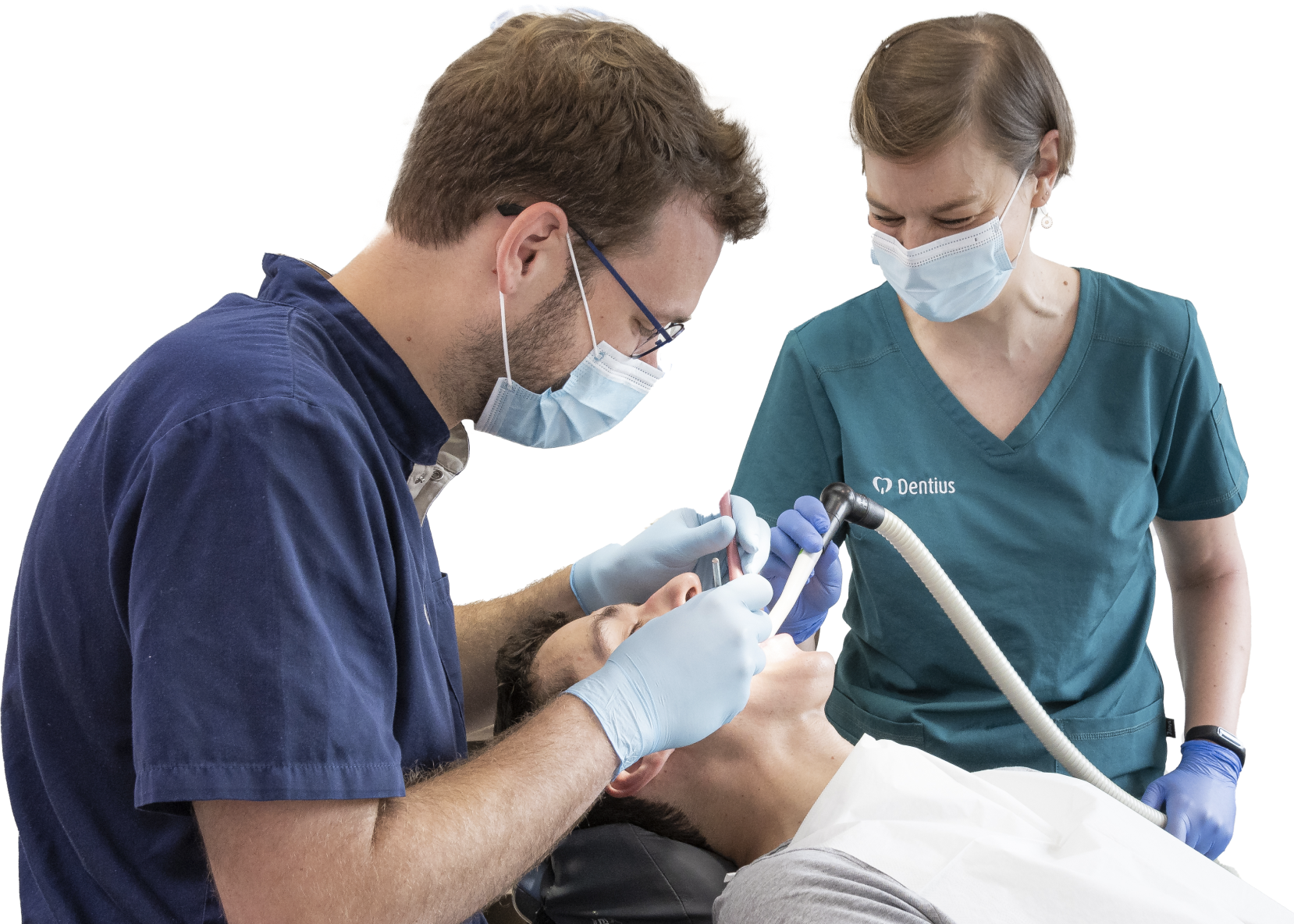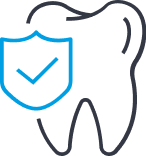 Oral health is essential at any age and is an important part of overall health
A healthy mouth requires good dental care. This starts with correct and sufficient brushing of your teeth.
We place great emphasis on oral hygiene and prevention in our practice. We pay the necessary attention with the help of brushing instructions and professional dental cleaning. Further options include the application of protective materials such as a fluoride application or the sealing of grooves of permanent teeth.
In March 2018, the first dental hygienists also entered the practice in Belgium. This is a new profession that contributes to even better preventive treatment for you as a patient.
Importance of (semi-)annual check-ups
We recommend our patients to schedule an oral examination at the dentist at least once a year. Depending on the risk profile, one could switch to a semi-annual examination.
Because the milk teeth require a lot of follow-ups, we often recommend a semi-annual check-up in case of children. We then check whether the teeth have been brushed correctly, whether there are new cavities and whether the position of the teeth is correct.
The following issues are addressed during the adult check-up:
Inspection of all teeth, fillings, crowns, implants or prosthesis
Examination of the health of the gums and possible oral pathology
Radiography to detect caries, and to assess fillings, implants and existing crowns
Checking and adjusting oral hygiene where necessary
Tartar cleaning and polishing. In case of an extensive tartar cleaning, it is advised to schedule a separate appointment.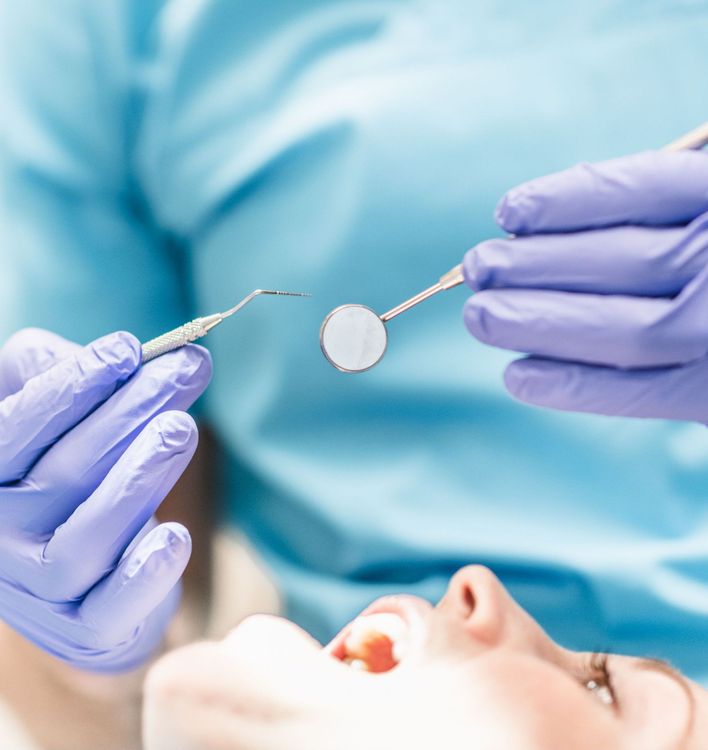 Tartar removal
Tartar is caused by dental plaque (food particles plus bacteria) that remains on the teeth, especially if the teeth are not brushed properly or not brushed at all. This remaining dental plaque calcifies due to the minerals present in the saliva.
The hard tartar provides an additional anchorage for bacteria.
These bacteria can in turn convert sugars from food into acids and thus cause cavities in the tooth enamel. They can also produce substances that initially cause inflammation of the gums (gingivitis). At a later stage, this can lead to an infection of the entire surrounding supporting tissue and bone of the tooth (periodontitis).
Once dental plaque has been turned into tartar, you can no longer brush it away yourself and must be removed by the dentist and/or dental hygienist.
It is best to remove tartar (semi) annually, the frequency is determined based on your risk profile. Tartar removal is done with a water-cooled ultrasonic device combined with hand instruments.
Radiology
In order to detect hidden cavities (caries), the dentist will take X-rays on regular basis. Also, when suspicious lesions appear, an RX may be necessary for a better diagnosis.
These are small pictures that require low levels of X-ray radiation. Digital recordings are also used to minimise exposure time. The dentist will always try to keep the radiation dose to as low as possible. In case of children, the radiation dose is adjusted to their age.
Be sure to notify your dentist if you are pregnant!
Usually, these pictures are taken during the annual oral examination. But also in the case of problems with wisdom teeth, in order to draw up a comprehensive treatment plan, when planning for orthodontics, periodontal restorations, etc., an overview photo (panoramic shot) may be necessary. But in case of problems with wisdom teeth, it may also be necessary to take an additional overview pictures in order to draw up extensive treatment plan when planning for orthodontics, periodontal remediation, etc.