Root canal treatment consists of removing the nerve located in the roots of the tooth. That is why this treatment is sometimes also called "denerving".
This treatment becomes necessary when the nerve in the tooth is infected or dead. There are several causes for this infection: deep caries or deep filling, a crack in the tooth or a traumatic experience.
The treatment can be performed by a general dentist or in case of complex situations by a specialist, called an endodontist. He/she usually works with a microscope to better study the internal anatomy of the tooth.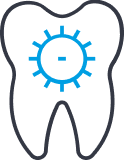 How does the treatment work?
In case of toothache, the dentist should first determine the cause of the pain. Once a correct diagnosis is made, a treatment plan will be proposed with corresponding appointments.
The tooth will first be anaesthetised and a rubber dam placed. Afterwards, an opening is made up to the nerve area, after which the root canals are located and cleaned with specific instruments. Once the canal is completely disinfected, a final filling is placed in the root canal so that bacteria can no longer enter the tooth.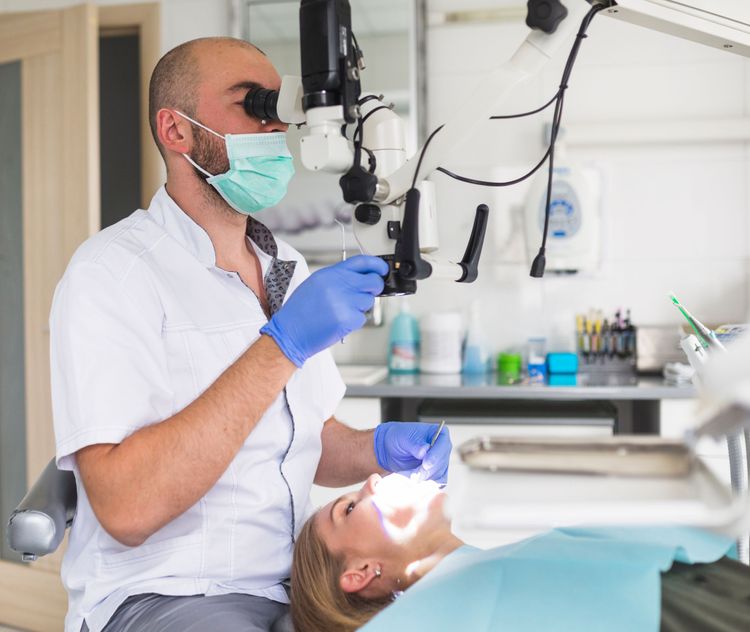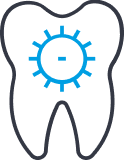 This treatment can sometimes be performed in a single appointment, but two appointments are often necessary to ensure that the tooth is completely infection-free. The duration of the treatment depends on the number and shape of the canals. On average, the treatment lasts between 60 and 120 minutes.
You may experience some discomfort after the treatment. The dentist will always inform you in detail in this regard and provide you with the necessary medication. An ordinary painkiller is sufficient in many cases.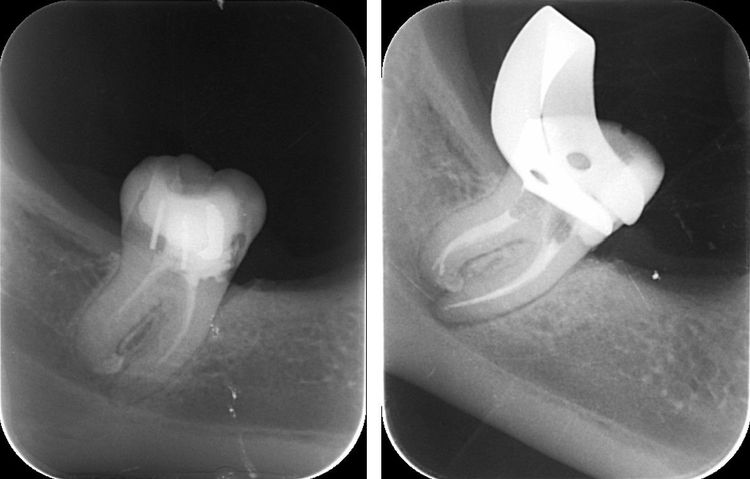 Dentius clinics specialized in endodontics