Dentius
in a nutshell
Dentius is a network of multidisciplinary dental clinics, which emphasizes
quality
,
prevention
,
innovation
and
service
.
A healthy mouth is important for your health and for your overall quality of life. This is why each of our clinics pays a special attention to
prevention
,
individual support
and
transparent communication
, to help you make the best choices.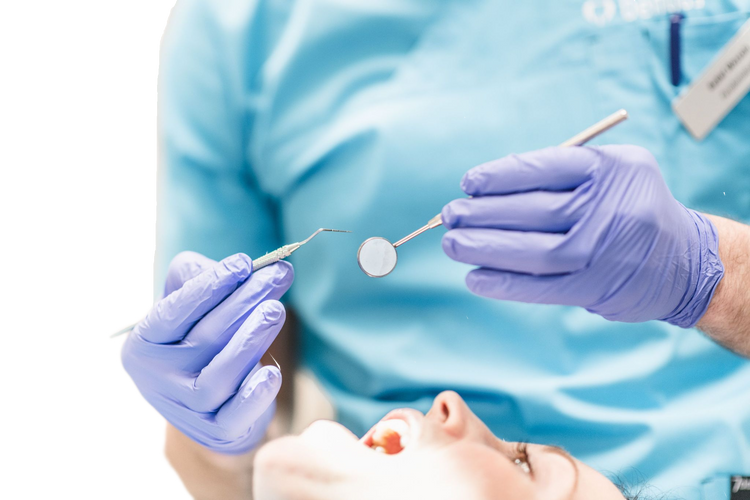 Our
vision
Every patient has the right to good dental care. We are convinced that it is possible to
keep your natural teeth throughout your entire life
.
We aim for a
long-term partnership
, based on mutual trust, where the dental team can make clinical decisions
independently
.
The
Clinical Council
Each Dentius dental clinic has complete
independence
from a clinical point of view. Everyone has the freedom to choose protocols, materials and equipment. The role of the Clinical Council is to
support dentists
in order to help them make the best decisions.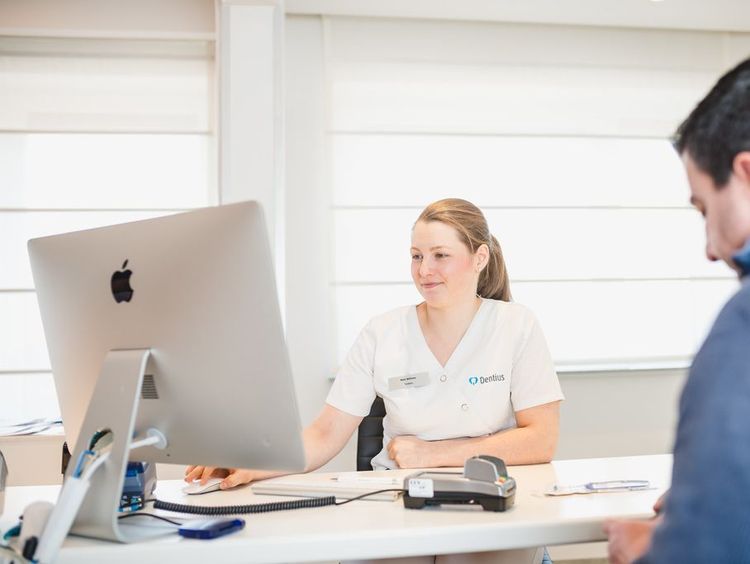 The Dentius
Academy
In order to be able to provide the best possible care to our patients, the Dentius Academy aims to offer training to all our employees in the areas of
clinical expertise
,
management skills
and
personal effectiveness
. The training courses are open to all assistants, practice coordinators, hygienists, dentists and head dentists in the Dentius expertise network.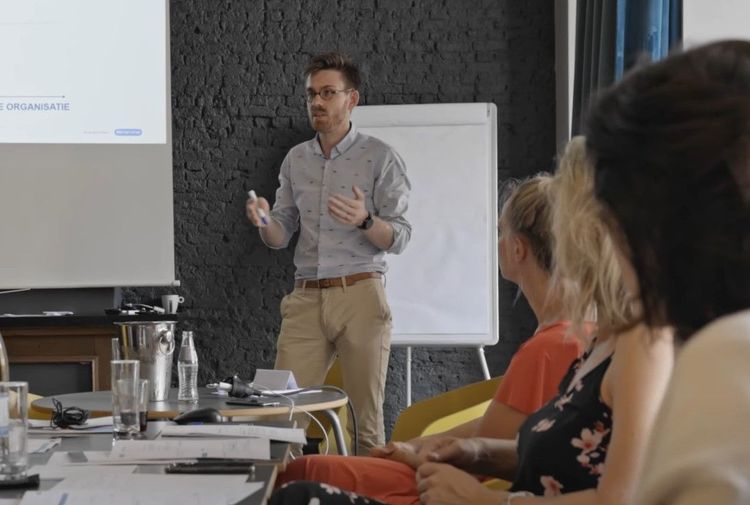 The
Service Center
Each dental practice in the Dentius exertise network is supported by a Practice Coordinator and the Service Center to enable dentists to focus 100% of their energy on their patients.
The practice coordinator is responsible for the day-to-day management of the practice and is assisted in this role by our central services.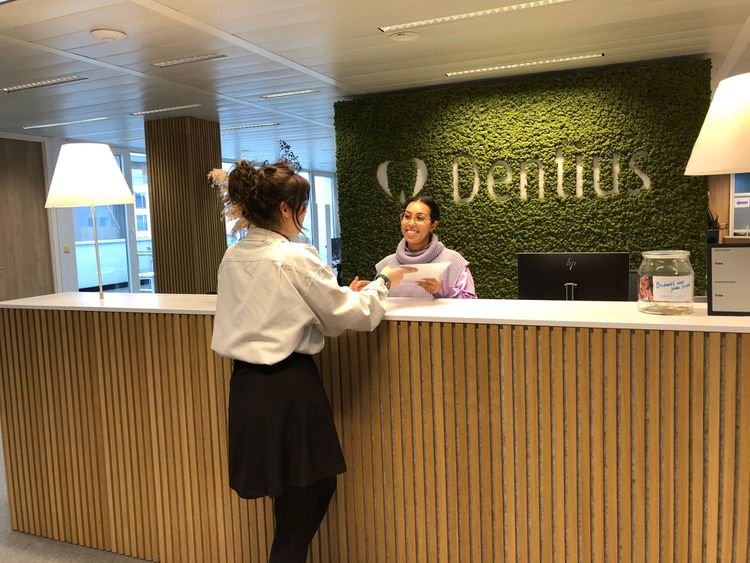 Dentius
in pictures
Ivan D'hauwe, CEO of the Dentius Group, explains what Dentius is and why Dentius practices attract the best dentists.
A rapidly expanding network
Since its creation in 2012 with one clinic located in Antwerp, Dentius has grown into an international network with more than 100 clinics located in four countries: Belgium, France, Germany and the Netherlands. Dentius continues to expand in these four countries in order to consolidate its network of expertise and continue to
optimize the service offered to its patients
.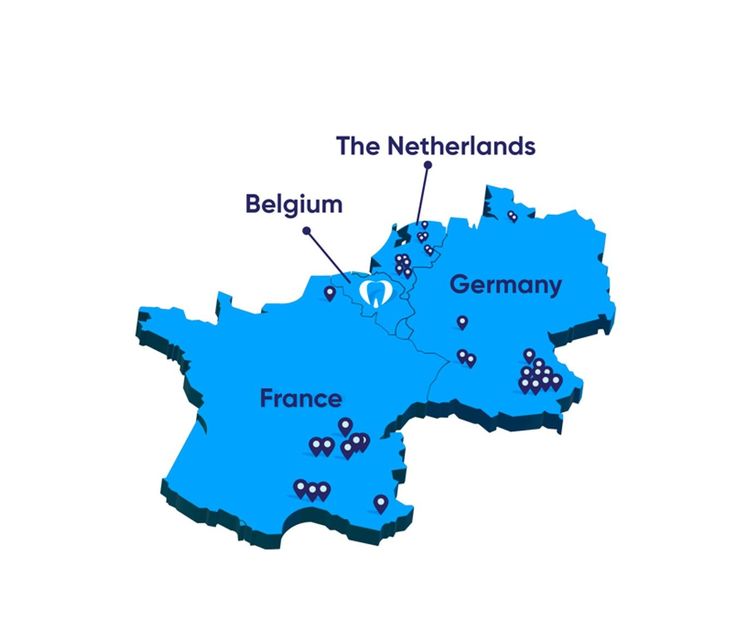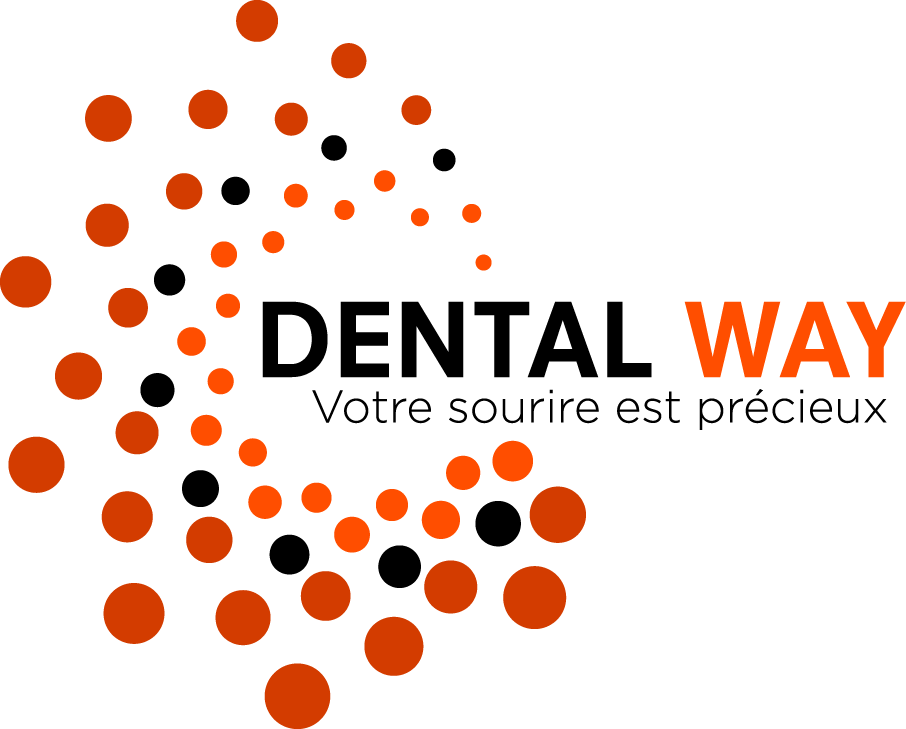 Dental Way
Dentius network of dental clinics in France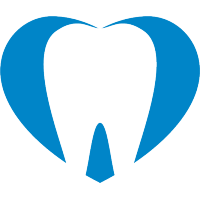 Nederlandse Tandartsen Coöperatie
Dentius network of dental clinics in the Netherlands
Team dental
Dentius network of dental clinics in Germany

Dentius Foundation
A healthy mouth for every human being. Through this vision, a motivated team of Dentius co-workers founded the Dentius Foundation. Because all too often people do not have access to quality oral health care.

Do you want to work in a Dentius dental practice?
There are plenty of good reasons to work in a Dentius dental practice

Do you want to join your dental clinic to the Dentius network?
There are plenty of good reasons to integrate your dental clinic into the Dentius network