Accessibility
Ring Oost 14, 9400 Ninove
054 33 34 19
By train
A 10-minute walk from Ninove station
By car
Easily accessible, large parking in front of the door
Opening hours
Toothache during the weekend or holidays? Please call the on-call dental service on 0903/39969
Make an appointment
Welcome at
Dentius Ninove
We are a dental practice with 150 years of experience, having evolved since 1982 from a one-man practice to a multidisciplinary team of dentists. We use the most advanced technologies to give you a beautiful and healthy smile again. Our motto is: Treat the patient as we would like to be treated ourselves.
A team to meet all your needs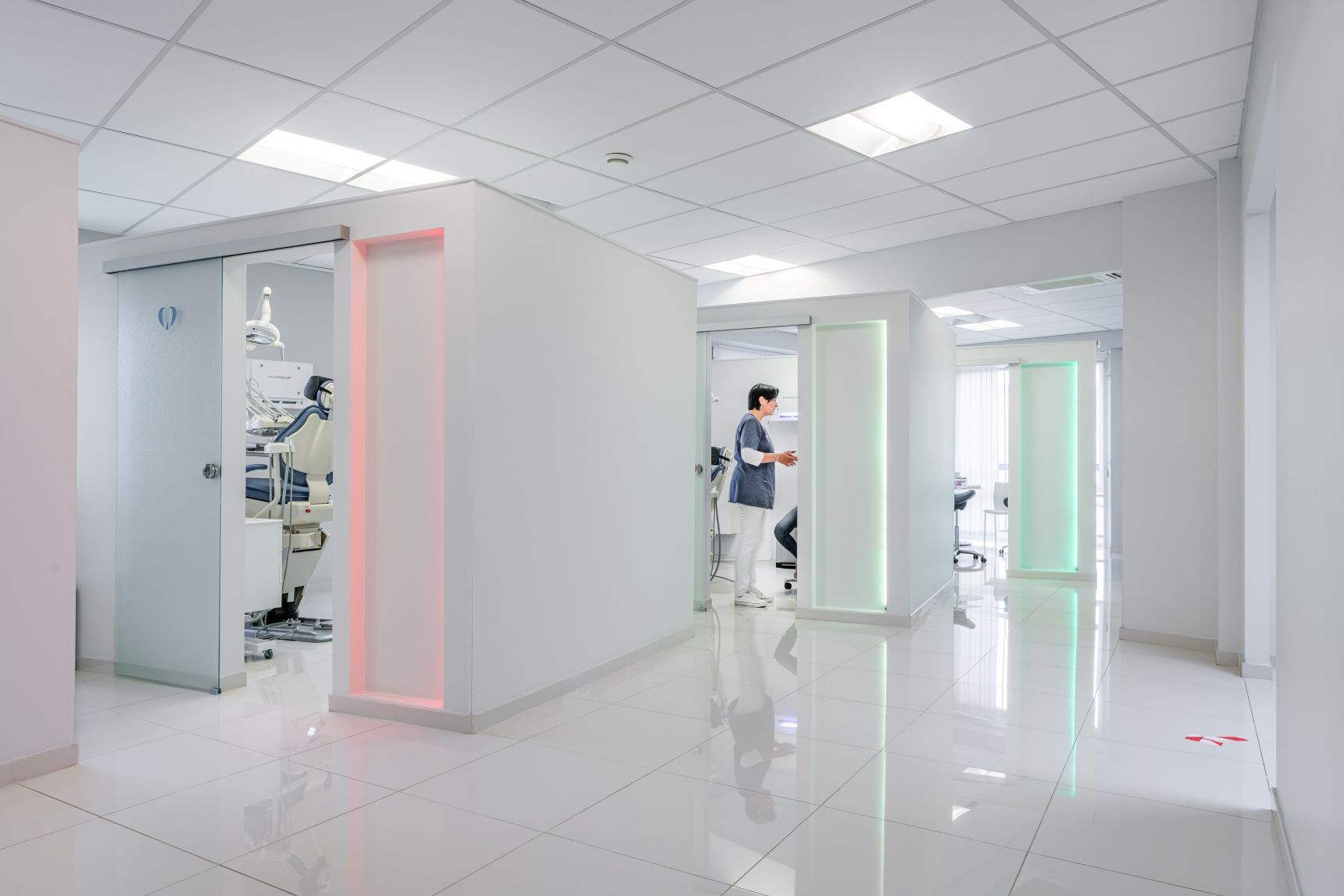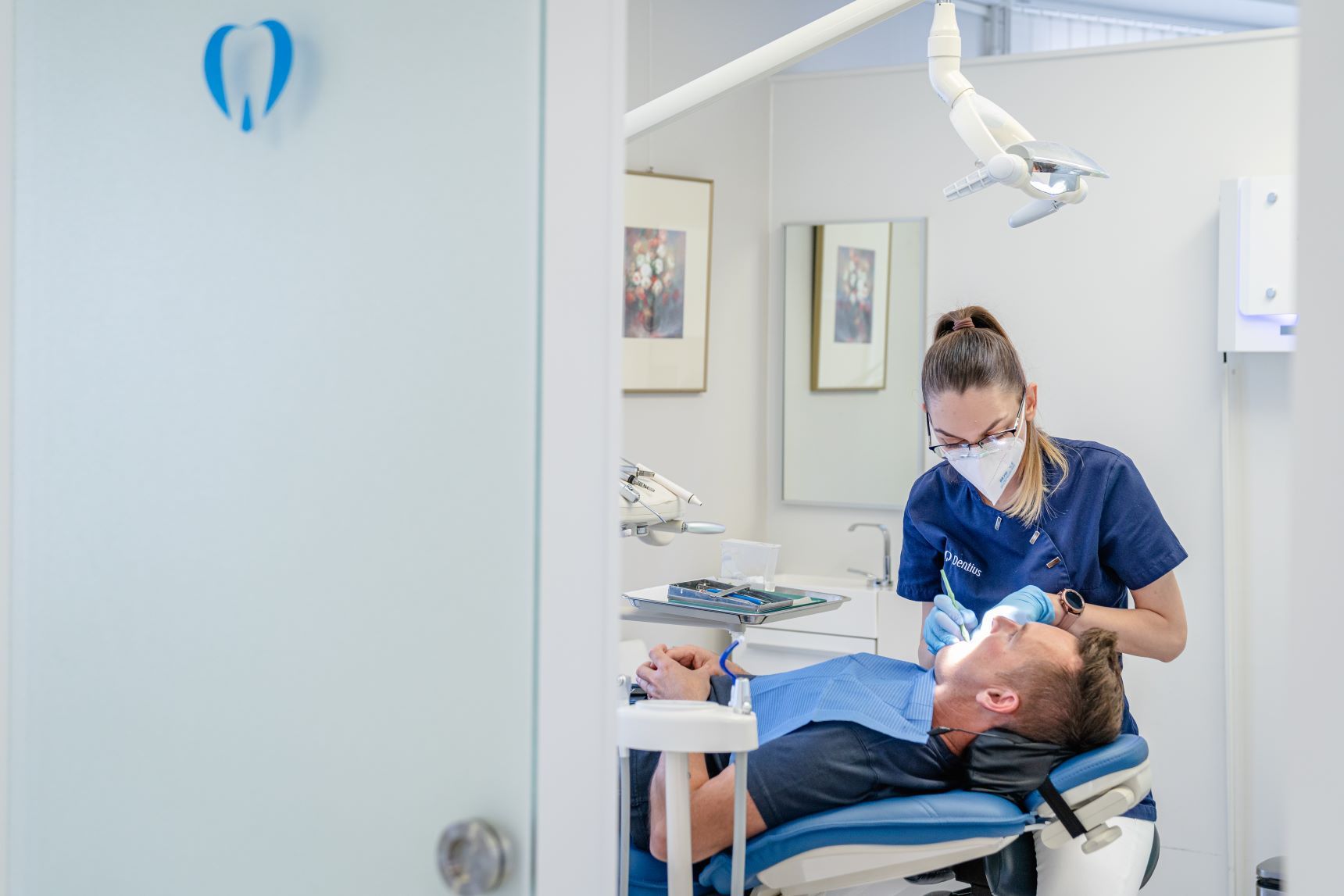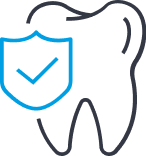 Our best advice for
good oral hygiene
At Dentius we believe that it is possible to keep your natural teeth for a whole lifetime.
Your
first
visit
During your first visit, we will assess your oral health and try to remedy the most urgent problems as much as possible. In case of more extensive problems, we will offer you a step-by-step treatment plan without any obligation on your part.
Anamnesis
In order to treat you as well as possible, it is important that we are aware of your health situation. Therefore, during the first visit we ask you to inform us about any medical problems and prescribed medication via
this form
.
What to bring to the practice
We ask you to bring your identity card and, if relevant, a letter from the referring (dental) professional.
Payment
You can pay in our clinic with debit card or cash. Unfortunately, we do not accept credit cards.
Check up
We recommend that you have your teeth checked once or twice a year, as 90% of emergencies can be prevented if the patient maintains strict oral health. We offer you the possibility to receive a periodic reminder by e-mail.
Making an appointment
We make every effort to give both new and existing patients an appointment as soon as possible. If you wish, we send you a text message reminding you of your appointment 24 hours in advance.
If you are unable to keep an appointment, please let us know at least 24 hours in advance. This way, we can help another patient and you can be rescheduled at a more convenient time.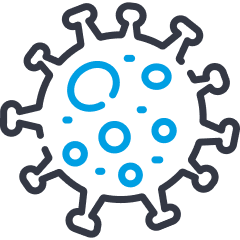 Info Covid-19
Our group practices remain open and continue to provide dental care. We maintain the highest standards of safety and infection prevention and have maintained the same essential precautions since the first wave of COVID to create a safe environment for both our patients and staff.
Your dentist in Ninove
Our dentist near Ninove ensures that you can be proud of your smile. We attach importance to both the health of your teeth and the aesthetics. Various dental assistants and dentists with different specializations work in our practice, so that you can count on expertise and a painless and beautiful result with every treatment.
When you visit our dental practice for the first time, our dentist near Ninove will check which treatments are required. Based on this analysis, we schedule appointments with the appropriate specialists. You can contact us for urgent interventions as well as for an annual check-up.
For which treatments can you visit our dentist in Ninove?
Our team consists of dentists, each with their own specialization in the field. That way we can help you with a wide variety of treatments. We have the right dentist in Ninove for every problem! You can contact us for, among other things:
Prevention
Dental fillings
Crown and bridge work
Dentures or removable dentures
endodontics
Implantology
pediatric dentistry
Aesthetic Dentistry
In addition to these treatments, you can also make an appointment with our dentist in Ninove for a routine check-up. Then we thoroughly clean your teeth and remove tartar. Do you have a cavity? Then that can be filled at that moment. You can read more about the other treatments on the website under the 'Treatments' section.

Preventive dentistry in Ninove
Our dentist in Ninove attaches great importance to prevention. The better you take care of your teeth and the longer you can keep your own teeth, the better. So don't wait until it's too late. By taking good oral hygiene and taking good care of your teeth, you can avoid problems at the dentist in Ninove.
Specialist in pediatric dentistry
It is also important for children to have their teeth checked and maintained as a preventive measure. To prevent children from developing a fear of the dentist, it is important to bring them to the practice from an early age. We treat the baby teeth gently and with great care.
Make an appointment with your dentist in Ninove for healthy teeth
Do you need an urgent procedure? Or do you just want to make an appointment for an annual check-up? Contact the dentist in Ninove today, our team of specialists is ready to help you. You can reach us by phone, or via 'make an appointment' on our website.