Accessibility
Weg naar As 38, 3600 Genk
089 35 81 73
By bus
You can use bus lines 8, 9, 10, 11, 31, 33, 35, 40, 44, 45, G1, G4 and G7. Get off at the Genk Hospitaalstraat stop. The stop is within walking distance of the practice.
Opening hours
Toothache during the weekend or holidays? Then you can call the on-call service on 0903/39969
Make an appointment
Welcome to
Dentius Genk
Your smile is our passion
Preventing dental problems is central to our practice. This means that we emphasize a prevention program even after the treatments to preserve your teeth as much as possible.
Our practice strives to guide our patients in on the one hand: preserving their teeth for the rest of their lives and on the other hand acquiring the most aesthetically possible smile, by delivering the best possible quality. In addition, we try to take your specific wishes and expectations into account in our dental practice.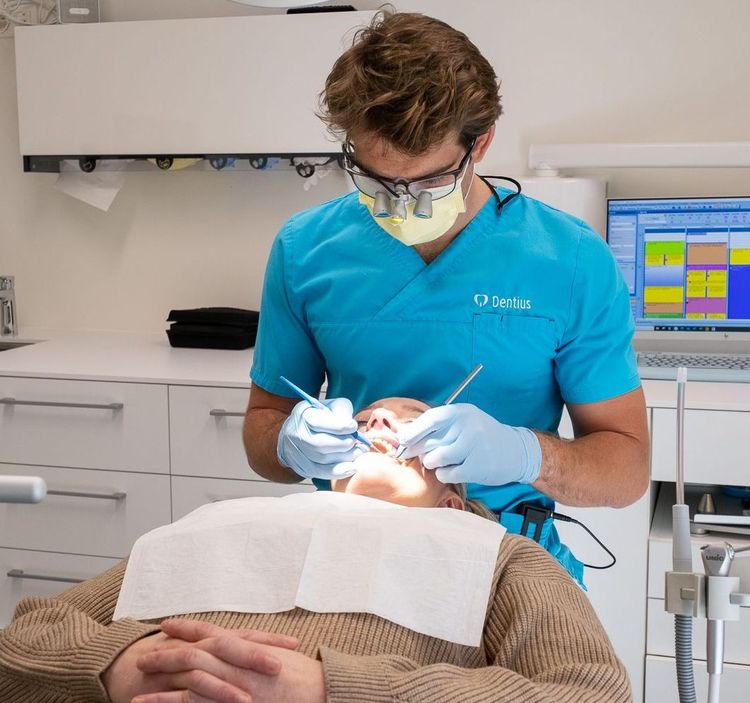 A
team
to meet all your needs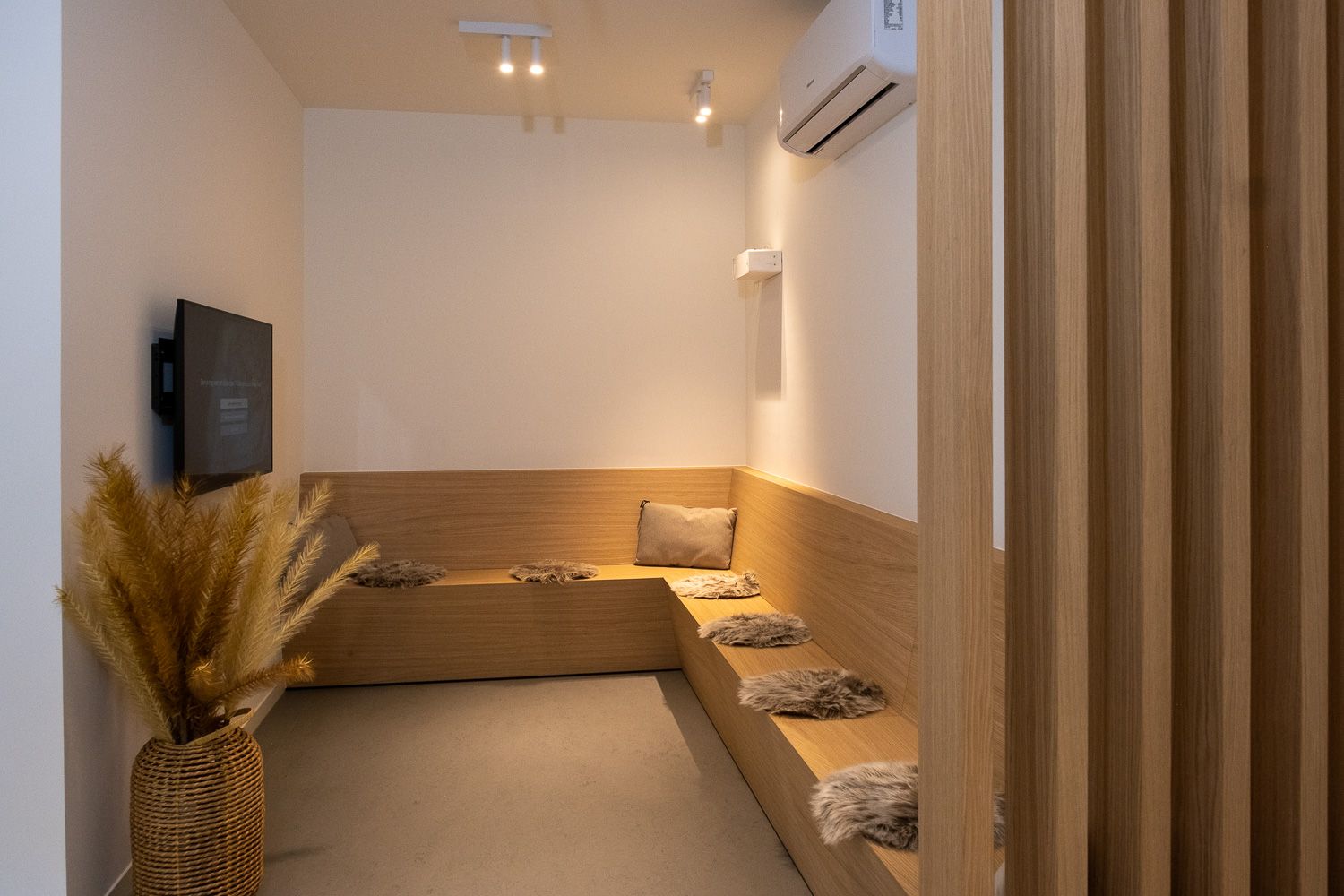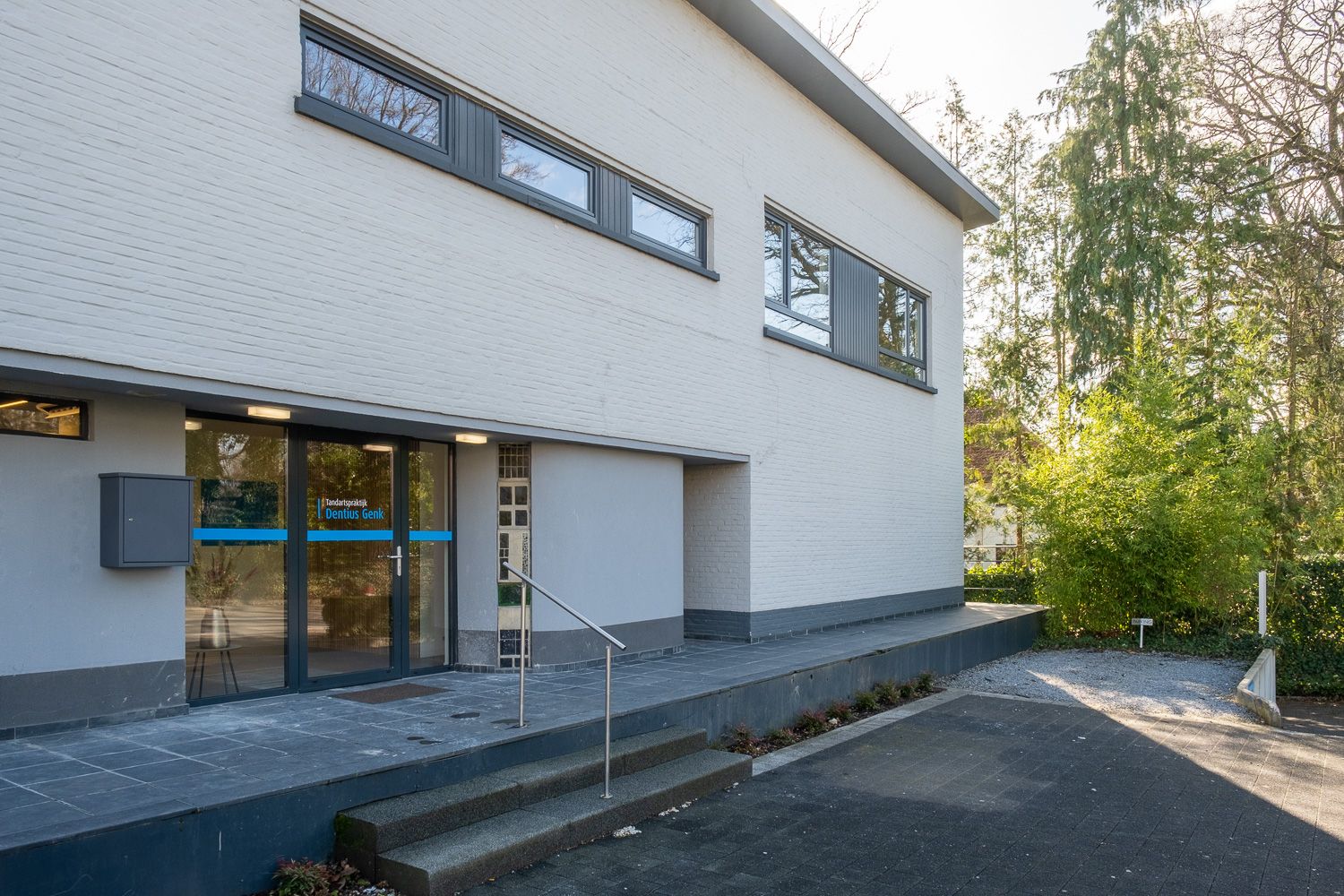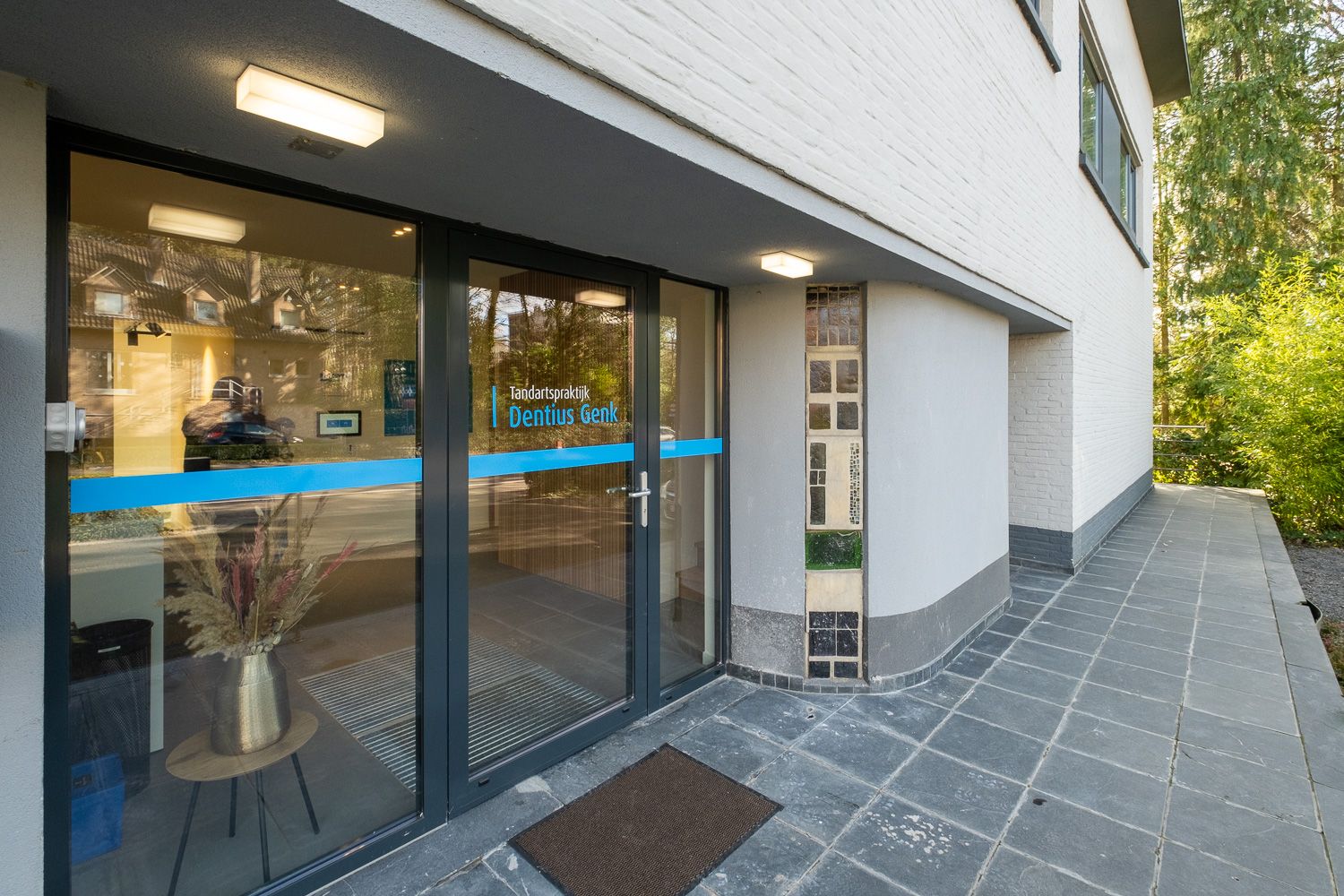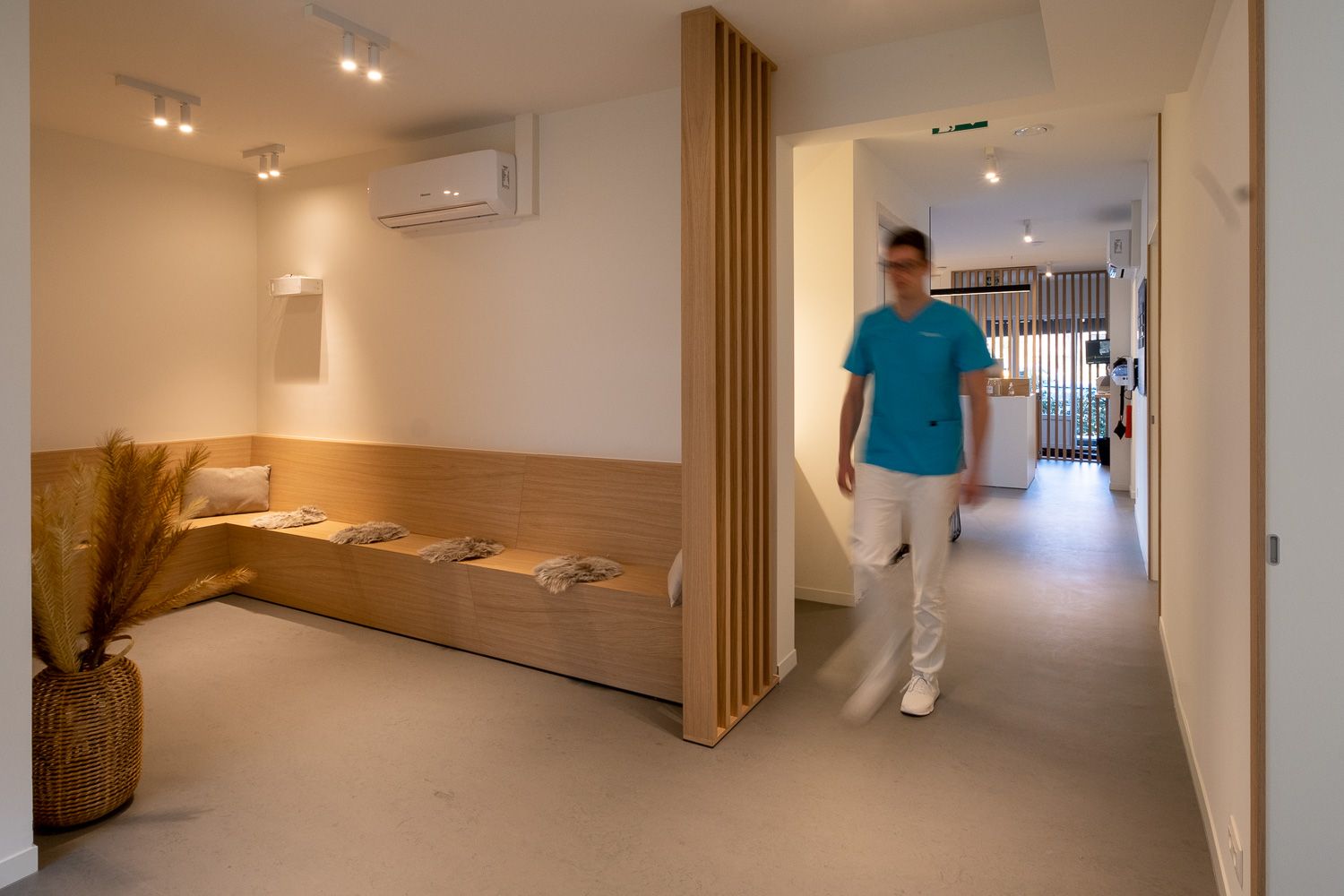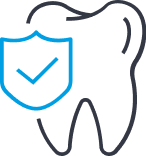 Our best advice for
good oral hygiene
At Dentius we believe that it is possible to keep your natural teeth for a whole lifetime.
Your
first
visit
During your first visit, we will assess your oral health and try to remedy the most urgent problems as much as possible. In case of more extensive problems, we will offer you a step-by-step treatment plan without any obligation on your part.
Anamnesis
In order to treat you as well as possible, it is important that we are aware of your health situation. Therefore, during the first visit we ask you to inform us about any medical problems and prescribed medication via
this form
.
What to bring to the practice
We ask you to bring your identity card and, if relevant, a letter from the referring (dental) professional.
Payment
You can pay in our clinic with debit card or cash. Unfortunately, we do not accept credit cards.
Check up
We recommend that you have your teeth checked once or twice a year, as 90% of emergencies can be prevented if the patient maintains strict oral health. We offer you the possibility to receive a periodic reminder by e-mail.
Making an appointment
We make every effort to give both new and existing patients an appointment as soon as possible. If you wish, we send you a text message reminding you of your appointment 24 hours in advance.
If you are unable to keep an appointment, please let us know at least 24 hours in advance. This way, we can help another patient and you can be rescheduled at a more convenient time.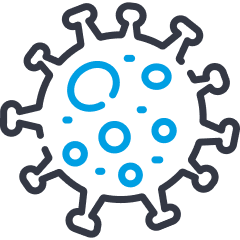 Info Covid-19
Our group practices remain open and continue to provide dental care. We maintain the highest standards of safety and infection prevention and have maintained the same essential precautions since the first wave of COVID to create a safe environment for both our patients and staff.
Choose perfect teeth together with your dentist in Genk
You can go to your dentist near Genk for several disciplines. This gives you the opportunity to have your teeth perfectly maintained or treated in all areas. Are you coming to the dentist in Genk for the first time? Then your teeth will be fully checked. Does nothing need to be done to your teeth? Perfect! Then you will receive a lot of information about prevention. Do your teeth still require one or more treatments? Then you will be assigned one or more specialists. Make an appointment by telephone (089 35 81 73) or via the website and you will immediately know where you stand.

At your dentist in Genk you will find various disciplines
In order to provide you with the best possible service, the dental practice in Genk consists of a team of various specialized dentists. For example, you can go here for:
Prevention
Dental fillings
Crown and bridge work
endodontics
Dentures or removable dentures
pediatric dentistry
Aesthetic Dentistry
The
dentist in Genk
solves all the problems with your teeth
At the dentist near Genk everything is done to prevent problems. The earlier you intervene, the less permanent damage you will have to your teeth. For example, your teeth are regularly examined and cleaned preventively. If there are cavities or if a tooth has broken off, fillings or crowns and bridges are chosen. A crown is placed on top of an existing tooth. With bridge work you get an artificial tooth that has support for an abutting tooth. If your teeth can no longer be saved, dentures or removable dentures will be used. In endodontics, literally 'the inside of your teeth', the nerves are cleaned. This is to treat inflammation or dead nerves.
Your dentist in Genk attaches great importance to pediatric dentistry
Everyone knows that it is very difficult to go to the dentist with children. This is actually not necessary. At the dentist in Genk you are asked to bring your children from a very young age. In this way, on the one hand, they become accustomed to the environment and, on the other, their teeth are checked very early. This promotes treatment in children. They have less fear and they work very preventively.
Everyone has the right to beautiful teeth
Where in the past the health of your teeth was the main focus, your dentist in Genk will also pay attention to aesthetics at the same time. Beautiful teeth are the foundation of self-confidence. In this regard, it is possible, for example, to choose to correct the position and color of the teeth. Whitening your teeth gives you a completely different look. With fillings, filling materials are used in the same color as your teeth. The days when people walked around with broken or ugly teeth are thankfully over! Healthy and at the same time beautiful teeth is also possible for you thanks to your dentist in Genk! Also read our oral hygiene tips thoroughly. They contribute to healthy teeth!