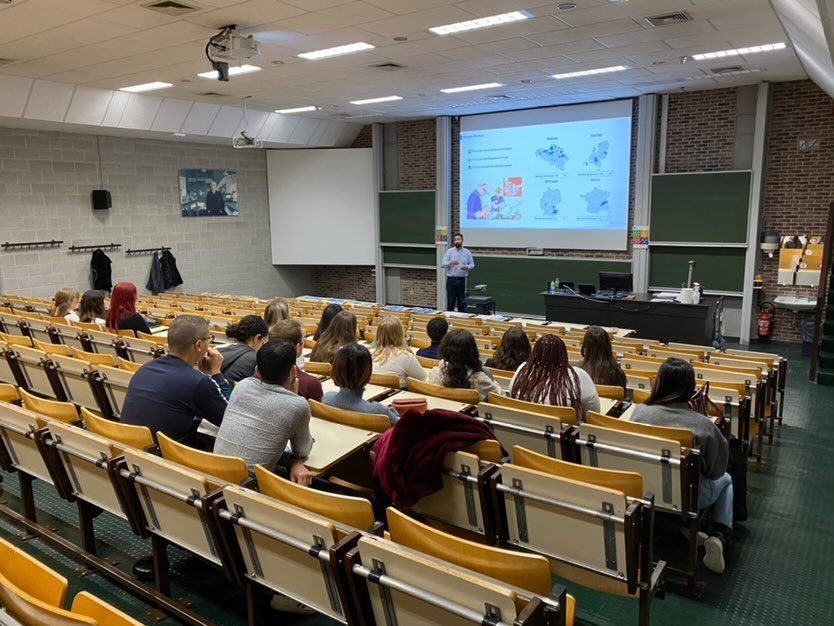 Dentius @ the universities
Thanks to the hard work of colleagues from HR and Talent Acquisition, Wednesday 9 November was finally the day. For the first time, we were able to organise an information evening for dental students from 3rd bachelor and 1st and 2nd master at ULB. 20 attentive students followed the presentation on Dentius, followed by tasty mocktails, wraps and a pleasant chat. A successful first edition of the on-campus event, which is part of the long-term cooperation Dentius entered into with the Cercle Dentaire ULB!
The good news doesn't stop there, however, as there was also a first on Thursday 8 December. That evening we organised our first information evening for the dental students of ULg (again, a group of 3rd bachelors, 1st and 2nd masters). An event attended by no less than 50 students. We look forward to a further successful collaboration!