Accessibility
Marktplein 27A box 101, 1740 Ternat
02 582 07 57
By bus
You can use bus lines 116 and 355. Get off at the bus stop Marktplein Ternat. The bus stop is within walking distance of the clinic.
By car
On the E40, take the Ternat exit and follow 'Centrum Ternat'.
Parking
You can park your car on the market square in front of the clinic upon presentation of the parking disc (max. 3 hours).
Opening hours
Toothache during the weekend or holidays? Please call the on-call dental service on 0903/39969.
Make an appointment
Welcome to
Dentius Ternat
Healthy teeth with a beautiful smile. You can achieve a beautiful smile only with optimal health of your teeth and gums. That is why we strive to first make your teeth healthy so that they can be properly maintained by you on a daily basis, with the help of the dental hygienist.
Based on our aesthetic approach to dentistry, we are committed to restoring the natural anatomy and colour of your teeth, optimising the chewing function and giving your mouth a beautiful appearance.
It's all about the right proportions between your teeth, your mouth and your face. These natural proportions must be achieved while respecting the uniqueness of each person. This is how we create a beautiful, natural smile.
The rates applied in our Dental Clinic
The rates provided by the health insurance fund sometimes make it impossible to manage a modern clinic. High-quality materials are expensive. Dentures, implants, crowns and bridges must be manufactured by a competent dental laboratory. Our assistants are indispensable when it comes to logistics, hygiene and chairside assistance. For all of the above reasons, our rates are sometimes somewhat higher than the health insurance fund rates. In contrast, our rates are fair and reasonable for the care, quality and expertise provided. In the long run, this method of working is more advantageous, both for you and for the group practice.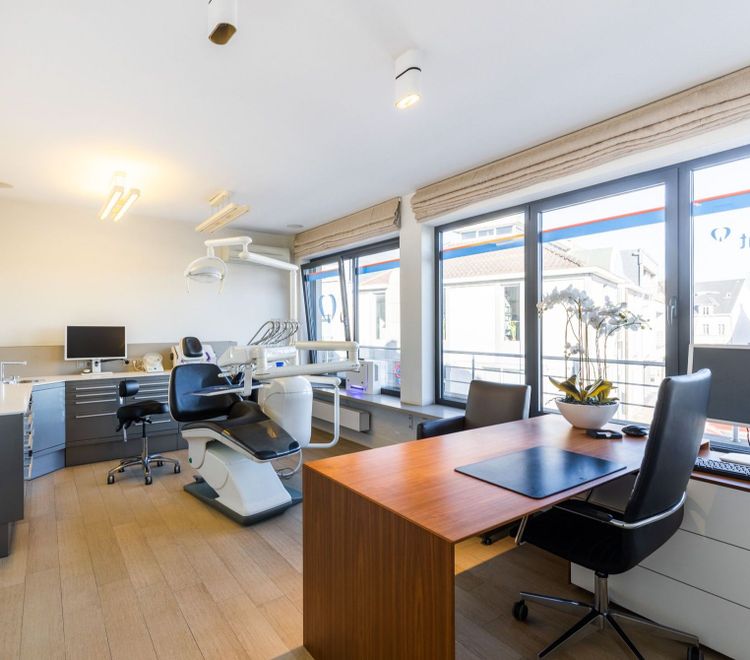 A
team
to meet all your needs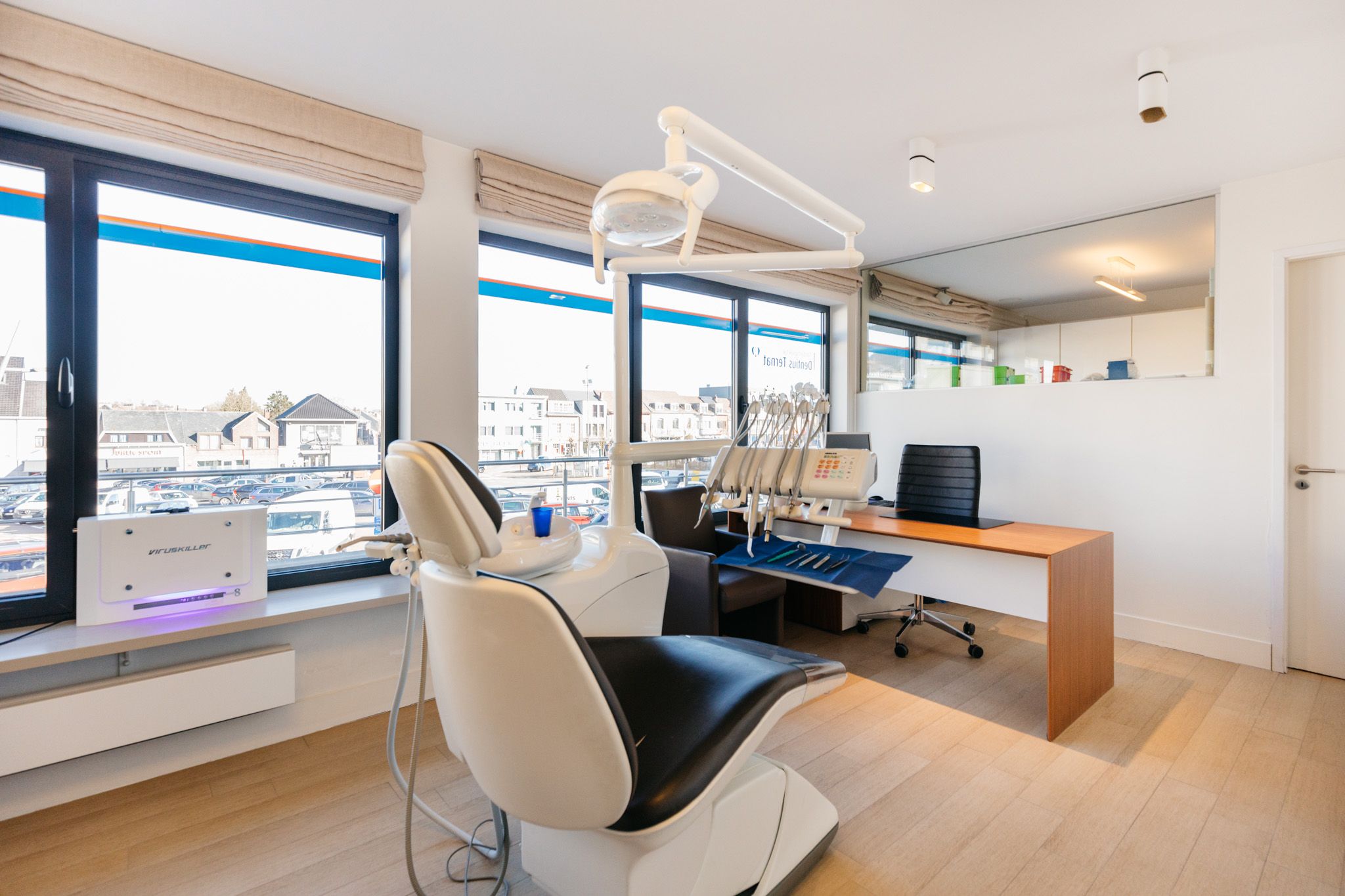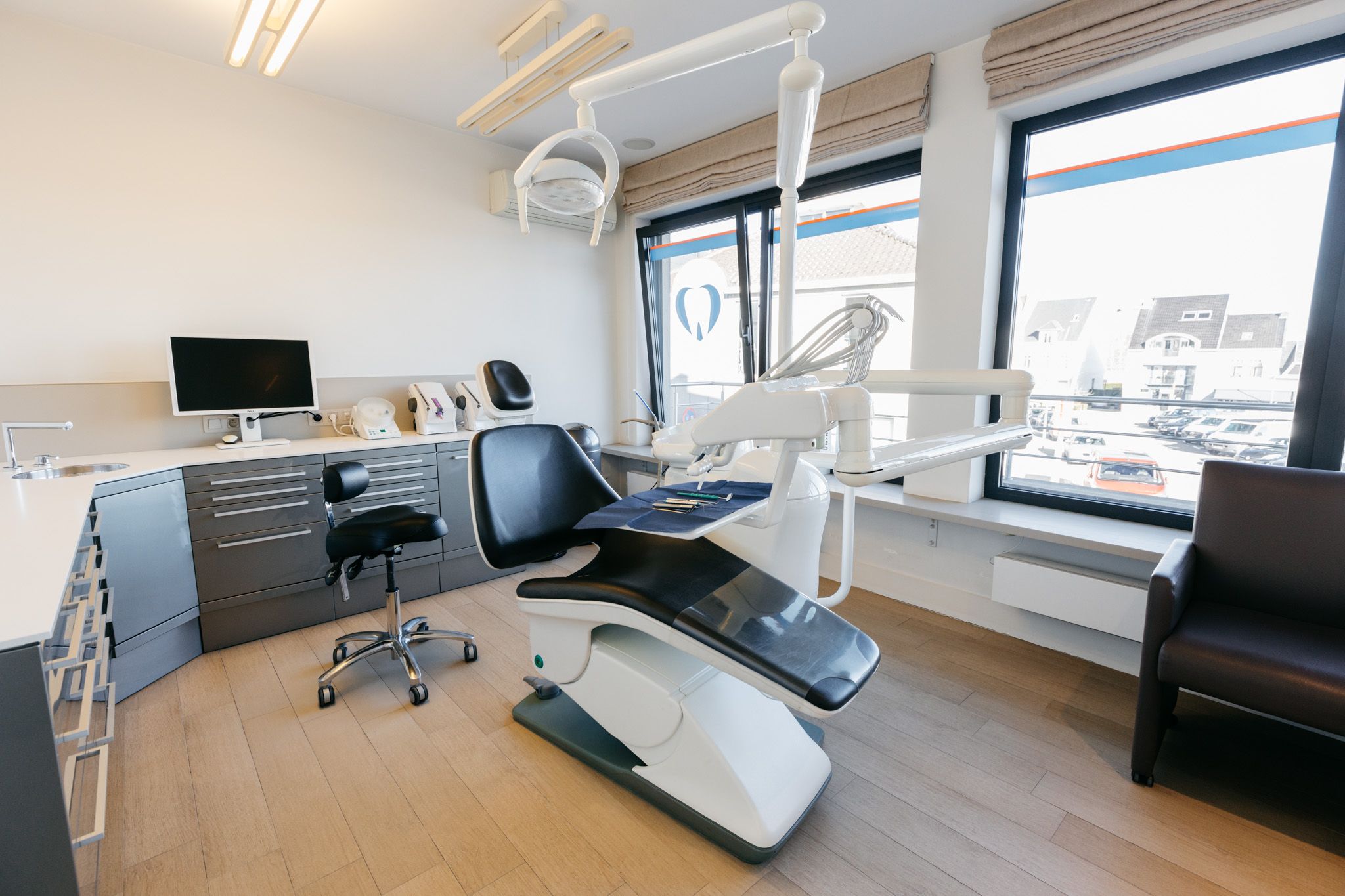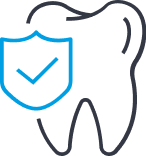 Our best advice for
good oral hygiene
At Dentius we believe that it is possible to keep your natural teeth for a whole lifetime.
During your first visit, we will assess your oral health and try to remedy the most urgent problems as much as possible. In case of more extensive problems, we will offer you a step-by-step treatment plan without any obligation on your part.
In order to treat you as well as possible, it is important that we are aware of your health situation. Therefore, during the first visit we ask you to inform us about any medical problems and prescribed medication.
What to bring to the practice
We ask you to bring your identity card and, if relevant, a letter from the referring (dental) professional.
You can pay in our clinic with debit card or cash. Unfortunately, we do not accept credit cards.
We recommend that you have your teeth checked once or twice a year, as 90% of emergencies can be prevented if the patient maintains strict oral health. We offer you the possibility to receive a periodic reminder by e-mail.
We make every effort to give both new and existing patients an appointment as soon as possible. If you wish, we send you a text message reminding you of your appointment 24 hours in advance.
If you are unable to keep an appointment, please let us know at least 24 hours in advance. This way, we can help another patient and you can be rescheduled at a more convenient time.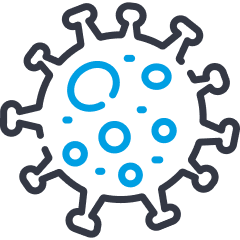 Info Covid-19
Our group practices remain open and continue to provide dental care. We maintain the highest standards of safety and infection prevention and have maintained the same essential precautions since the first wave of COVID to create a safe environment for both our patients and staff.