Accessibility
Edith Kielpad 12/001, 2000 Antwerpen-Zuid
03 344 59 51
By tram
Tram 4 to Bolivarplaats
By bus
Bus 34 (bus stop 'Waterpoort' or 'Bolivarplaats'), bus 30 (bus stop 'Waterpoort') and bus 181 (bus stop 'Graaf Van Hoornestraat')
Parking
Parking garage 'APCOA Parking 't Zuid-Antwerp' located at the Vlaamse Kaai 95 (paying).
Entrance
The entrance of the clinic can be found at the Edith Kielpad
Opening hours
Toothache during the weekend or holidays? Please call the on-call dental service on 0903/39969.
Make an appointment
A
team
to meet all your needs
Welcome to
Dentius Nieuw-Zuid
At our clinic in Antwerp, our entire team of dentists and assistants are ready to assist you as best as possible! Preventing dental problems is our main focus. That is why we place the emphasis on prevention.
On the one hand, we strive to guide our patients in preserving their teeth for the rest of their lives. On the other hand, we help them acquire the most aesthetically pleasing smile, by delivering the best possible quality. Additionally, our dentists always strive to consider your specific wishes and expectations.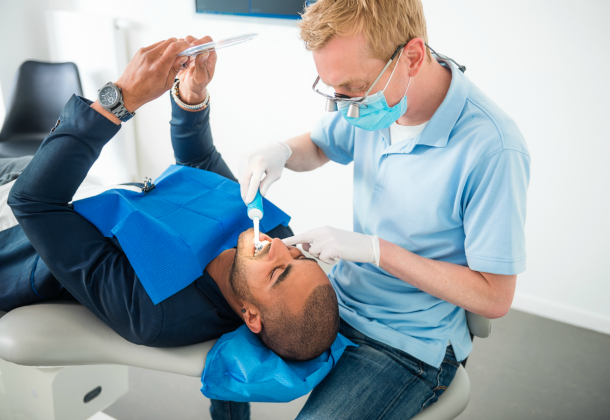 The rates applied in our dental clinic
The rates provided by the health insurance fund sometimes make it impossible to manage a modern clinic. High-quality materials are expensive. Dentures, implants, crowns and bridges must be manufactured by a competent dental laboratory. Our assistants are indispensable when it comes to logistics, hygiene and chairside assistance. For all of the above reasons, our rates are sometimes somewhat higher than the health insurance fund rates. In contrast, our rates are fair and reasonable for the care, quality and expertise provided. In the long run, this method of working is more advantageous, both for you and for the group practice.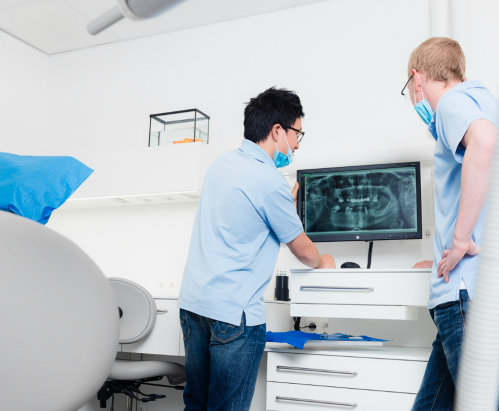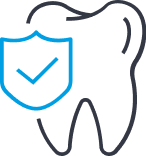 Our best advice for
good oral hygiene
At Dentius we believe that it is possible to keep your natural teeth for a whole lifetime.
During your first visit, we will assess your oral health and try to remedy the most urgent problems as much as possible. In case of more extensive problems, we will offer you a step-by-step treatment plan without any obligation on your part.
In order to treat you as well as possible, it is important that we are aware of your health situation. Therefore, during the first visit we ask you to inform us about any medical problems and prescribed medication.
What to bring to the practice
We ask you to bring your identity card and, if relevant, a letter from the referring (dental) professional.
You can pay in our clinic with debit card. Unfortunately, we do not accept cash or credit cards.
We recommend that you have your teeth checked once or twice a year, as 90% of emergencies can be prevented if the patient maintains strict oral health. We offer you the possibility to receive a periodic reminder by e-mail.
We make every effort to give both new and existing patients an appointment as soon as possible. If you wish, we send you a text message reminding you of your appointment 24 hours in advance.
If you are unable to keep an appointment, please let us know at least 24 hours in advance. This way, we can help another patient and you can be rescheduled at a more convenient time.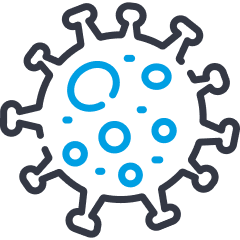 Info Covid-19
Our group practices remain open and continue to provide dental care. We maintain the highest standards of safety and infection prevention and have maintained the same essential precautions since the first wave of COVID to create a safe environment for both our patients and staff.