Accessibility
Rue du Méridien 100, 1210 Saint-Josse-ten-Noode
02 225 95 00 and 02 225 95 10 
By public transport
Metro: Line 2 and 6, stop Botanique. Tram: Line 92 and 94, stop Botanique. Bus: STIB (line 61) and De Lijn (lines 270, 271, 318, 351 and 358), stop Botanique.
Parking
Parking of the Saint-Jean Clinic Méridien via Rue du Moulin
Make an appointment
Welcome to
Dentius KD Dental
Located in the heart of Brussels, on the 6th floor of the Saint-Jean Clinic on the Meridien site, Dentius KD Dental is specialised in stomatology, maxillofacial surgery and pedodontics.
Our dental clinic is staffed by practitioners with extensive experience in various specialties. This enables us to cover the full range of skills needed to offer you a reliable diagnosis and effective treatment.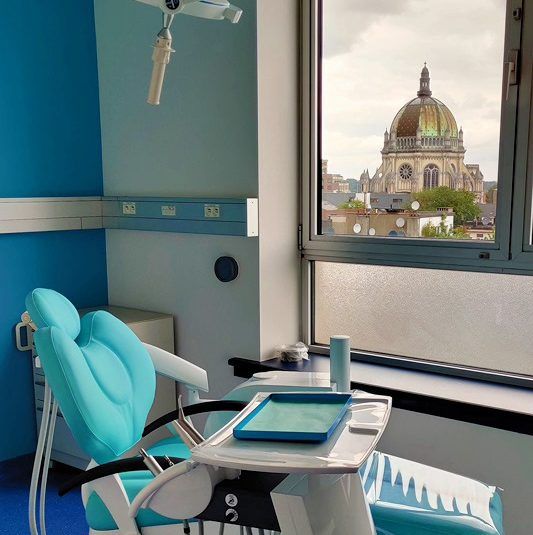 Stomatology
Our stomatologists are both doctors and surgeons. They treat all oral pathologies.
Extraction of wisdom teeth
This very common procedure consists of extracting the 3rd molars.
Treatment of dental injuries
In the event of an accident or trauma, it is advisable to consult your dentist to determine any dental damage.
Dental implants
Modern implantology techniques allow us to place fixed teeth in osseointegration with immediate loading.
Malformations, tumours, ...
The stomatologists at KD Dental can diagnose and treat all oral pathologies in our clinic.
Maxillofacial surgery
Orthognathic surgery is a branch of maxillofacial surgery. It is used to correct
discrepancies between the jaws
, the upper jaw and the mandible. These anomalies may be due to a congenital malformation or a developmental disorder. These malformations can be diverse: for example, a jaw that is too far forward, too far back, or a combination of both.
The benefits of this surgery are multiple. From a functional point of view, it allows the patient to chew properly.
Good chewing
leads to better digestion and better general health. This surgery also sometimes allows the patient to
breathe better
and reduce sleep apnea and snoring. From an aesthetic point of view, the alignment of the jaws leads of course to a
harmonization of the face.
We are equipped to carry out these operations in the best possible conditions, in particular thanks to the use of ultrasound scalpels which allow us to work with great precision. We have surgeons and orthodontists at the Clinique Saint-Jean who have a great deal of experience in this type of surgery and as well as a very good relationship with external orthodontists.
Dental care
under anaesthesia
Fearless and pain-free care
Sometimes children are more sensitive or have a real fear of the dentist.
In these cases, we can offer to perform the
treatment under MEOPA,
a harmless gas, which will relax the child.
In other cases, when the care to be given is more important, or when there is a mental disability, we can also carry out the care under narcosis. This technique is very well tolerated by the child and is not frightening, as there is no injection. A mask is simply placed on the child to put him/her to sleep. The parents can be present during the treatment.
After waking up, the child stays in hospital for a few hours and can go home in the afternoon. The next day, the child can resume its usual activities and go to school.
We ask parents to pay close attention to their children's oral hygiene and to consult their dentist regularly.
Treatment with MEOPA
MEOPA is a gas designed to facilitate dental care. It is ideally suited for overly anxious patients, children or disabled patients.
With MEOPA, we work with conscious sedation during dental care thanks to an equimolar mixture of nitrous oxide and oxygen: Kalinox.
This gas can help in all circumstances of dental care. It is mainly used to reduce patient anxiety and to relieve apprehension and "fear of the dentist". It is very helpful in reducing stress and anxiety.
This anaesthesia is non-invasive, there are no needles, and is therefore not distressing for the patient.
It allows the patient to remain conscious during the procedure, able to speak, but without the perception of pain.
Advantages
The gas used is a simple product, as is the application method. There are no post-care problems. The gas is easily eliminated by the body after a few minutes, as it is not absorbed.
With MEOPA, treatment is comfortable, effective, fast and safe. The patient can go home after about 30 minutes.
In paediatric dentistry, conscious sedation is a technique used before general anaesthesia is required. It is ideally suited to disabled or autistic patients.
We recommend that patients are accompanied by their parents or a relative and that they have not eaten in the two hours prior to the treatment.
A
team
to meet all your needs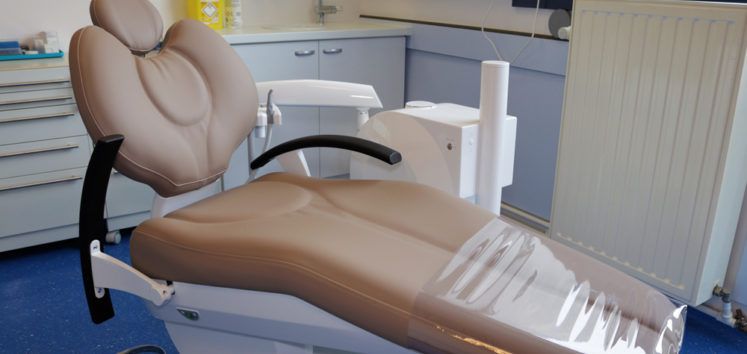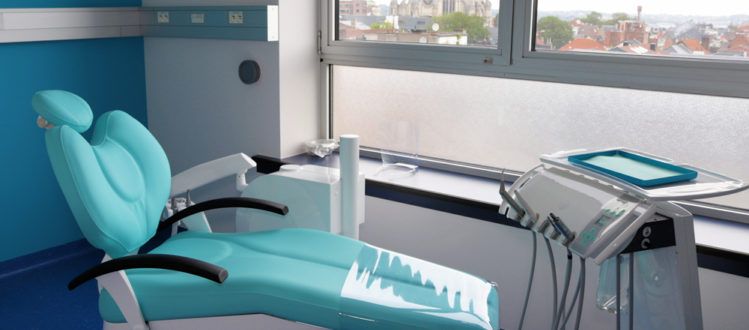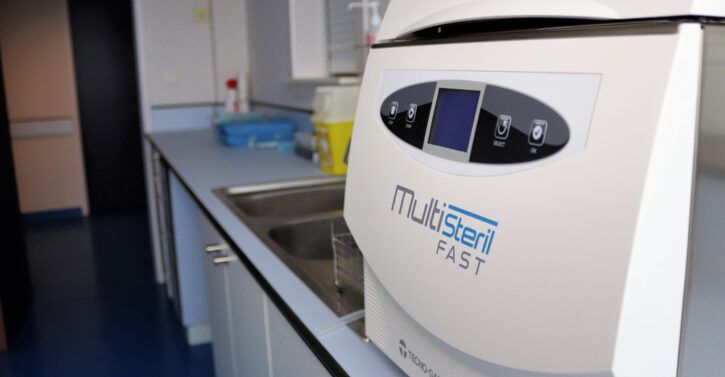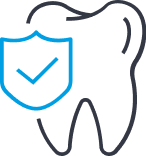 Our best advice for
good oral hygiene
At Dentius we believe that it is possible to keep your natural teeth for a whole lifetime.
During your first visit, we will assess your oral health and try to remedy the most urgent problems as much as possible. In case of more extensive problems, we will offer you a step-by-step treatment plan without any obligation on your part.
In order to treat you as well as possible, it is important that we are aware of your health situation. Therefore, during the first visit we ask you to inform us about any medical problems and prescribed medication via
this form
.
What to bring to the practice
We ask you to bring your identity card and, if relevant, a letter from the referring (dental) professional.
You can pay in our clinic with debit card or cash. For security reasons, however, we ask you to pay by card whenever possible.
We recommend that you have your teeth checked once or twice a year, as 90% of emergencies can be prevented if the patient maintains strict oral health. We offer you the possibility to receive a periodic reminder by e-mail.
We make every effort to give both new and existing patients an appointment as soon as possible. If you wish, we send you a text message reminding you of your appointment 24 hours in advance.
If you are unable to keep an appointment, please let us know at least 24 hours in advance. This way, we can help another patient and you can be rescheduled at a more convenient time.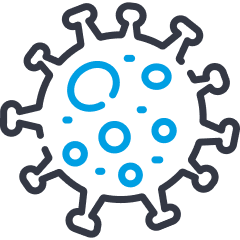 Info Covid-19
Our group practices remain open and continue to provide dental care. We maintain the highest standards of safety and infection prevention and have maintained the same essential precautions since the first wave of COVID to create a safe environment for both our patients and staff.