Accessibility
Place du Tomberg 8, 1200 Woluwe-Saint-Lambert
02 734 35 08
📞 You can contact the practice by phone from Monday to Friday from 9 am to 1 pm. Periodontal on-call service number: 070 222 125
Please do not confuse the Place du Tomberg with the Rue du Tomberg! Our clinic is located between the city hall and the Poseidon swimming pool.
Make an appointment
A clinic
specialised
in periodontology and oral implantology
Welcome to
Dentius Paro-Implant
Dentius Paro-Implant is a specialised dental clinic where all treatments, from the simplest to the most complex, in the field of periodontics and dental implantology are carried out.
We strive to provide quality care in close collaboration with your general dentist.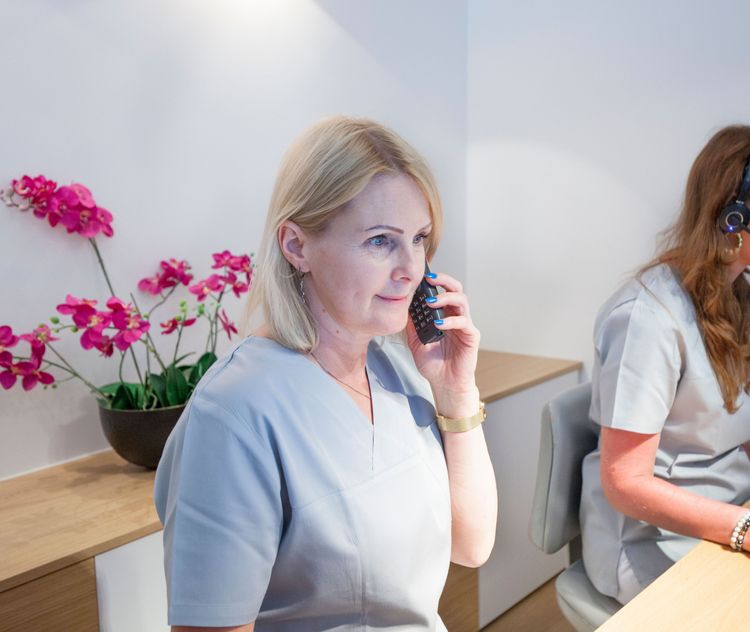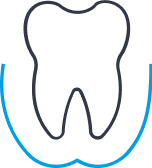 Periodontology
Periodontology is a science that concerns all the tissues that support the teeth: the gum, the alveolar bone, the cementum and the periodontal ligament.
Gingivitis (inflammation of the gums) and periodontitis (when bone loss is added) can be diagnosed by your general dentist or periodontologist during an oral and radiological examination.
During the initial phase, the patient is rarely aware of this inflammation. Hence the importance of screening. The sooner the periodontal disease (chronic inflammation that destroys bone and gums) is treated, the better the results.
The treatment of gingivitis and periodontitis will include different phases: Evaluation of the loss of gingival attachment, instruction in plaque control (brushing technique), supra and sub gingival scaling and root planing if necessary...
All these treatments will be performed under local anaesthesia.
After 2 to 3 months, a re-evaluation will take place in order to evaluate the epithelial re-attachment, the brushing technique and the follow-up to be proposed (regular scaling or periodontal surgery).
Regular monitoring and effective brushing are the keys to long-term success.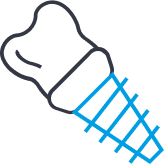 Oral implantology
A dental implant is an artificial root made of titanium, a kind of screw, that we, as a specialist dentist, can place to replace the root of your missing or extracted tooth.
After your implant is placed, it must osseointegrate (fuse to the bone) and this healing process can take from 2 to 6 months.
Afterwards, your implant can be loaded and your general dentist can place a crown, a bridge, or a resin prosthesis...
Implant placement is a painless surgical procedure that is performed under local anaesthesia.
It allows the replacement of your missing tooth with a fixed solution and great comfort.
Implant techniques and materials are constantly evolving. Thanks to this, we can replace either a single tooth or make a complete restoration for the edentulous patient.
Implants have many advantages: they are a fixed solution, they do not require mutilation (cutting) of the neighbouring teeth, and they can also be used to stabilise a complete denture in the case of a total loss of teeth, etc...
The placement of your implant requires prior radiological examinations (3D) in order to evaluate your available bone volume (Cone Beam, Dentascan) and a medical history in order to eliminate risk factors. In some cases, a virtual simulation and guided surgical placement of your implants will be proposed.
A
team
to meet all your needs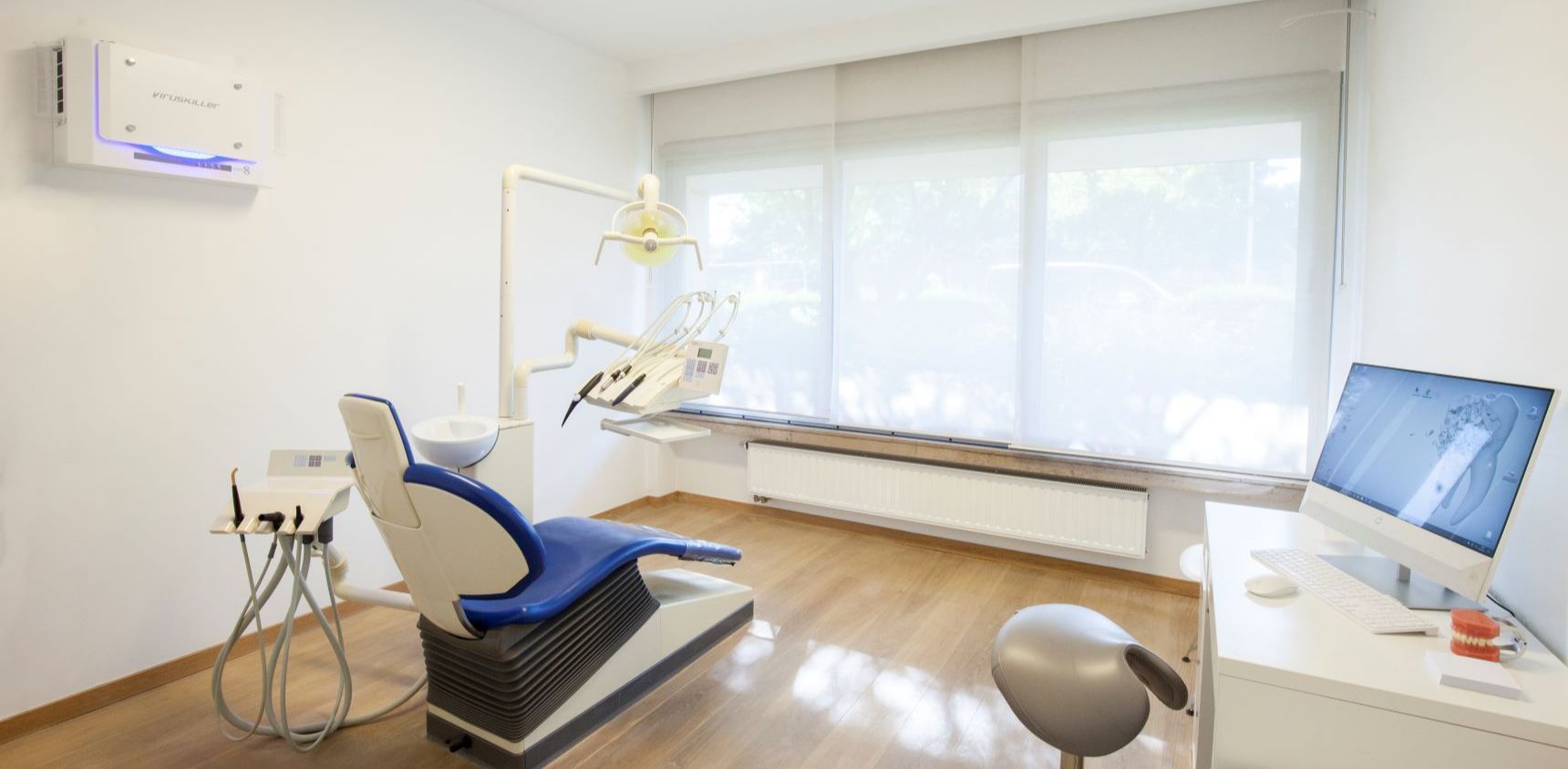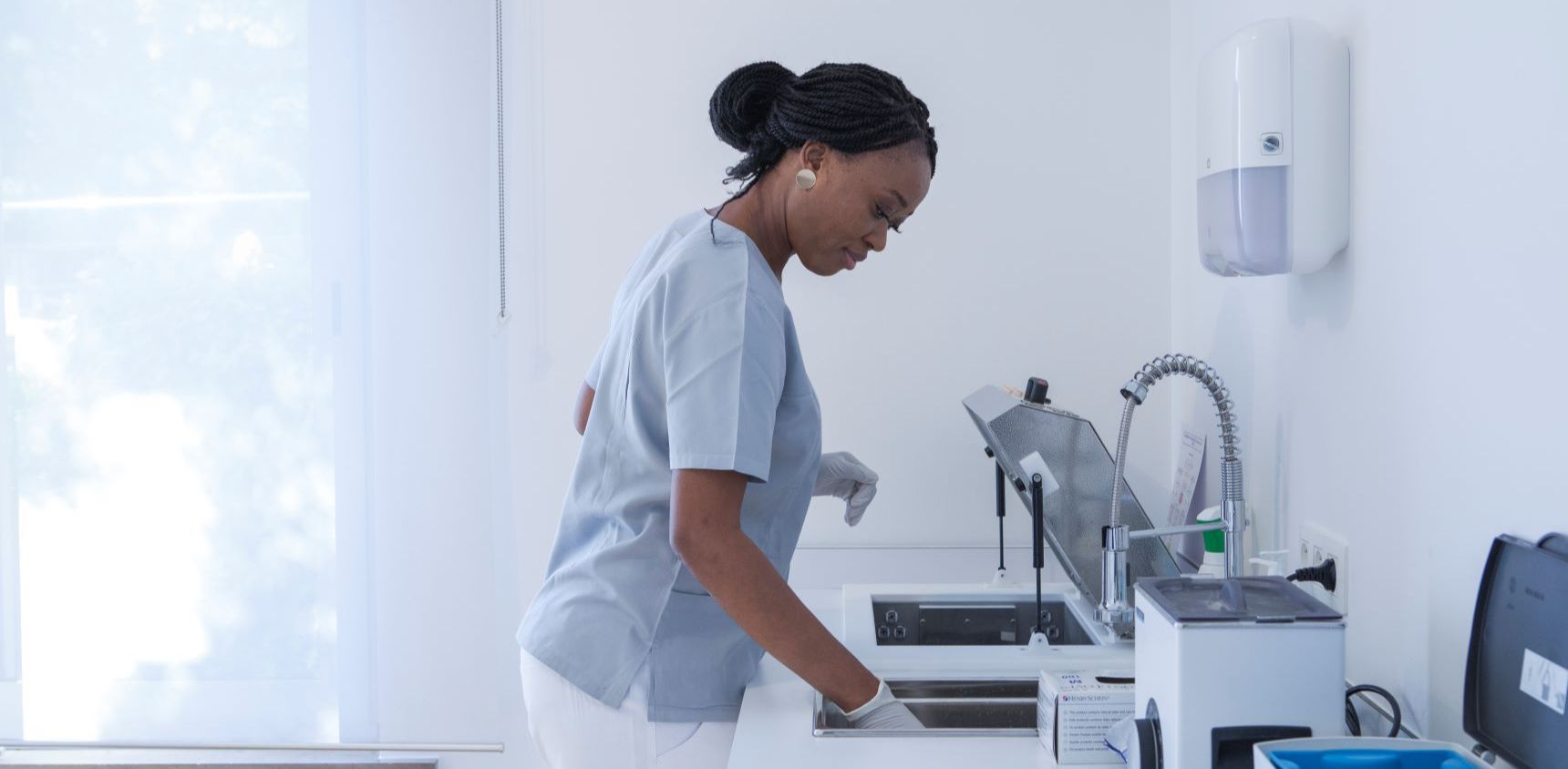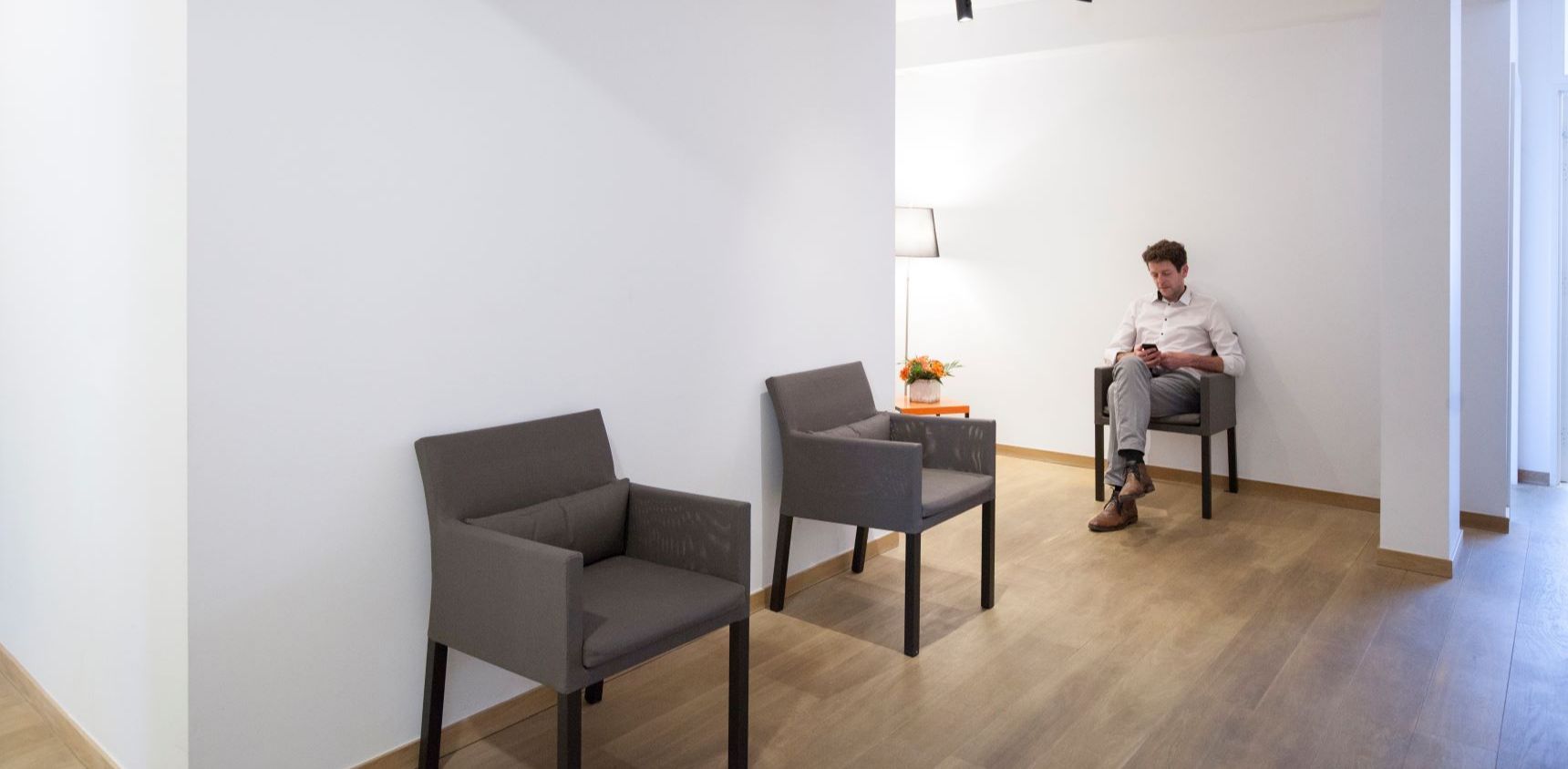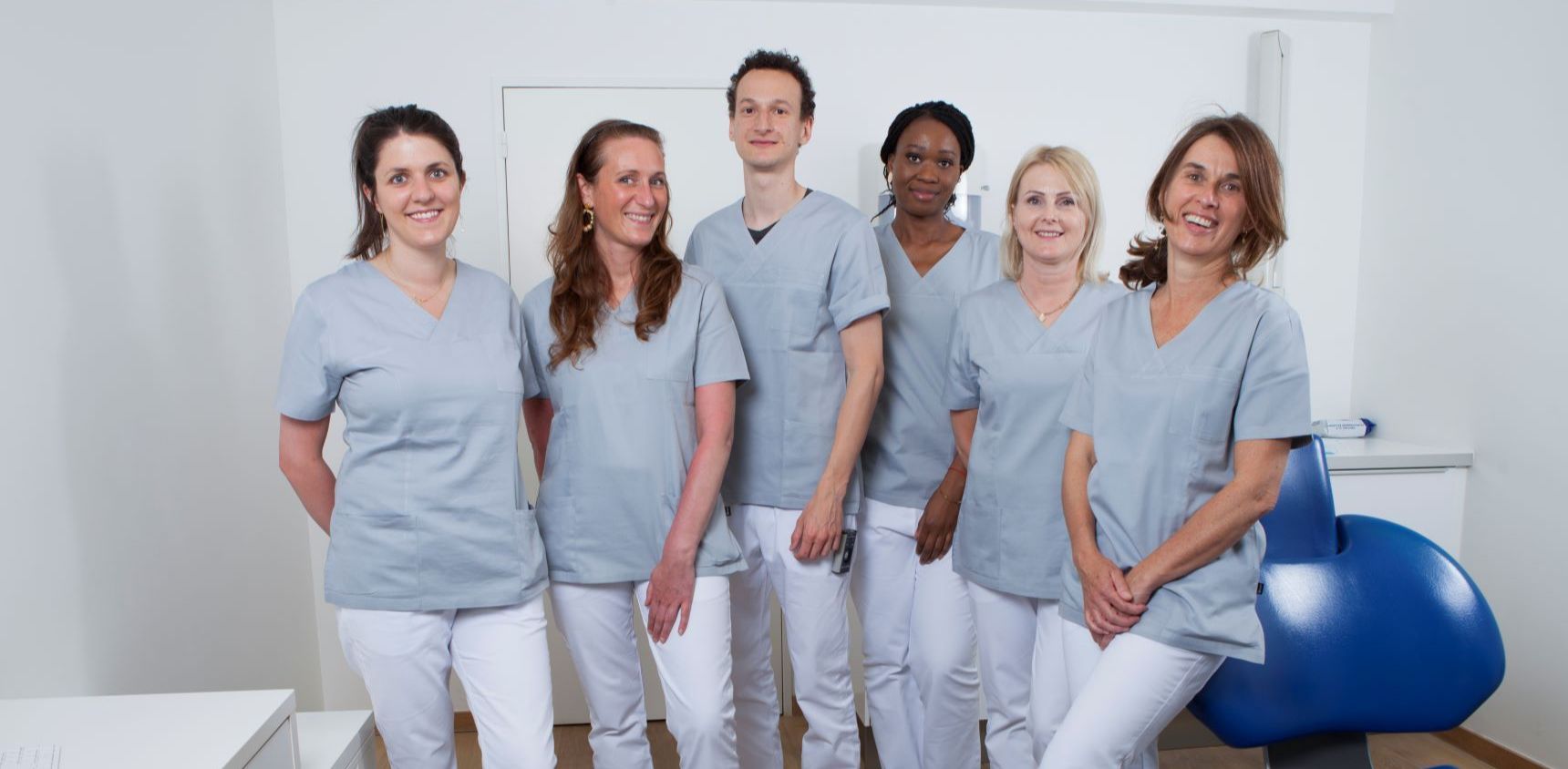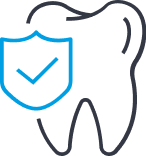 Our best advice for
good oral hygiene
At Dentius we believe that it is possible to keep your natural teeth for a whole lifetime.
During your first visit, we will assess your oral health and try to remedy the most urgent problems as much as possible. In case of more extensive problems, we will offer you a step-by-step treatment plan without any obligation on your part.
In order to treat you as well as possible, it is important that we are aware of your health situation. Therefore, during the first visit we ask you to inform us about any medical problems and prescribed medication via
this form
.
What to bring to the practice
We ask you to bring your identity card and, if relevant, a letter from the referring (dental) professional.
You can pay in our clinic with debit card or cash. Unfortunately, we do not accept credit cards.
We recommend that you have your teeth checked once or twice a year, as 90% of emergencies can be prevented if the patient maintains strict oral health. We offer you the possibility to receive a periodic reminder by e-mail.
We make every effort to give both new and existing patients an appointment as soon as possible. If you wish, we send you a text message reminding you of your appointment 24 hours in advance.
If you are unable to keep an appointment, please let us know at least 24 hours in advance. This way, we can help another patient and you can be rescheduled at a more convenient time.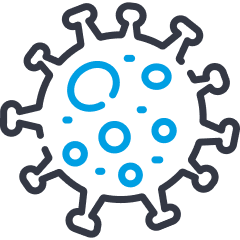 Info Covid-19
Our group practices remain open and continue to provide dental care. We maintain the highest standards of safety and infection prevention and have maintained the same essential precautions since the first wave of COVID to create a safe environment for both our patients and staff.